Executive Leadership Team

Mark Basham - Chief Executive Officer (CEO)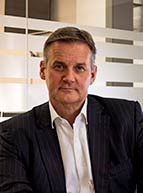 Mark is a UK and international growth and turnaround specialist. Most recently Mark was Managing Director at BSI EMEA, with responsibility for all aspects of the business including management systems certification, product certification, specialist software products, professional services and consulting.
As EMEA head, Mark led BSI through a period of rapid growth and strategic transformation, and also spearheaded BSI's Information Resilience initiative. Prior to his EMEA role, Mark was Managing Director for BSI's Asia Pacific region.
Mark's earlier career was primarily in the IT sector where he held a number of positions including business development, general management and executive positions at Xerox, Dell, Fujitsu, Siemens and Invensys APV.
Richard Gray - Chief Financial Officer (CFO)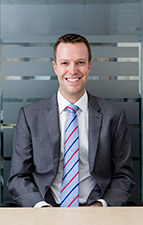 Richard joined Axelos as our CFO in February 2016.
For three years prior to this he was Finance Director of Tikit, a legal IT software company operating within BT Business. He originally joined BT in 2010 to lead the finance team on their largest global contract.
Richard has also held a number of senior positions in businesses of differing sizes in the UK, Australia and elsewhere overseas. He has operated largely within the technology and telecom industries, but gained experience across a number of sectors.
He is a chartered accountant, having trained with PricewaterhouseCoopers.
Margo Leach - Chief Product Officer (CPO)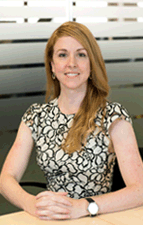 Margo joined Axelos in 2016, bringing a diverse range of experience leading portfolio strategy, marketing and digital transformation. Having previously worked at global organizations such as Gartner (CEB Global), Reed Elsevier and PlantWise, Margo brings a passion for customer focus, and user-driven product and service design. Margo's experience includes launching products in developing and emerging markets, across both private and public sectors.
Margo directs the investment and development strategy for Axelos suite of market-leading products, ensuring they continue to exceed customer expectation. Recent successes include the development of ITIL® 4, the world's most adopted framework for digital service delivery. Margo continues to champion a digital-first, customer-focussed strategy at Axelos, keeping the professional community at the heart of everything we do.
Matthew Hunt - Chief Operating Officer (COO)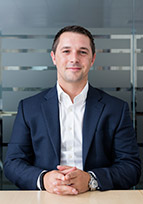 Matthew joined Axelos in September 2013 as Head Of Commercial and Legal and he was instrumental in the successful establishment of AXELOS Limited. He became our Legal and Operations Director in November 2015, leading the Commercial Operations, Legal and Education departments.
Prior to joining Axelos, Matthew was a Commercial Manager at L3 Communications and was responsible for the introduction and implementation of a global intellectual property licensing strategy and supported the business with pragmatic commercial and intellectual property advice. During his time at L3 Communications, Matthew also drafted and negotiated a number of complex simulation agreements in countries including China, USA, Ethiopia and Thailand.
Matthew is a qualified solicitor, having trained with Blake Lapthorn (now Blake Morgan LLP).
Catherine Newman - Chief Customer Officer (CCO)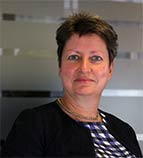 Catherine joined Axelos in October 2018 as the Chief Customer Officer. She is responsible for all business development, sales and marketing activities, while also looking after Axelos' global network of over 1,500 partners in over 150 countries.
Catherine has worked within the education sector both globally and in the UK for over 25 years. In her most recent role, she was Director for Sales and Partnerships for the BTEC and Apprenticeships Division at Pearson. Prior to that, Catherine worked for Hachette Education as the Chief Operating Officer of the Children's Division, as well as the Group Sales and Marketing Director of their Education Division.
Jonathan Archibald - Chief Technology Officer (CTO)
Jonathan joined Axelos in February 2021 as Chief Technology Officer, coming from Capita Learning where he was also CTO. Jonathan has a wealth of experience in technology leadership specializing in digital product development, digital transformation and effective technology operations.
At Capita Learning Jonathan managed a team of over 40 technology and data specialists for one of the largest learning businesses in Europe. He lead the digital transformation agenda, launching new digital services, replacing back office systems and implementing improvements across business intelligence, development and technology operations.
Prior to joining Capita he was CTO at Brightwave Group where he developed, launched and grew several award-winning digital products. He brings strong leadership, technical skills and years of learning/training industry experience to Axelos.