Media Centre

This section contains resources to inform the public and media about Axelos including our portfolio of best practice products, our spokespeople and statistic about our business.

You can also view our press releases to learn more about our news, activities and developments.
Facts and figures
Facts and Figures
CEO
Mark Basham
ELT
Richard Gray – Chief Financial Officer (CFO)
Margo Leach – Chief Product Officer (CPO)
Matthew Hunt – Chief Operating Officer (COO)
Catherine Newman – Chief Customer Officer (CCO)
Jonathan Archibald - Chief Technology Officer (CTO)
Axelos in figures
90% of the world's leading organizations use our methodologies
Our Best Practice portfolio is used in 180 countries and available in 22 languages
Over 2 million professionals worldwide have taken the ITIL® exam
5 million people are certified in our Best Practice methodologies
In 2017, 30 ITIL exams were taken in Antarctica
Since our creation in 2013 we have added three new products to our Best Practice portfolio
MSP®, the gold standard methodology for managing large-scale events, was used to deliver the London 2012 Olympic and Paralympic Games
My Axelos, our online subscription service, currently has over 20,000 members
Vision
"To be the world's most respected provider of global best practice."
Mission
"To make individuals and organizations more effective by providing practical guidance, content and qualifications distilled from real-world experience and developing practices."
Head Office
Suite 10
121/122 Sloane Street
London
SW1X 9BW
United Kingdom
Global Best Practice Portfolio
Global Best Practice Portfolio
ITIL® – The world's most widely-used IT service management framework
PRINCE2® – The world's most practical project management methodology
PRINCE2 Agile® – The world's most complete agile project management solution, combining the flexibility and responsiveness of agile with the clearly defined framework of PRINCE2
MSP® – Principles and processes for use when managing successful programmes
AgileSHIFT® – An enterprise agility solution for the entire organization
M_o_R® – Helps individuals and organizations manage the identification, assessment and control of risks across the organization
MoP® – Provides a set of principles, techniques and practices to help organizations ensure their programmes and projects contribute to strategic objectives
P3O® – Business support structures through portfolio, programme and project offices
MoV® – Helps organizations and individuals manage their projects, programmes and services consistently and effectively
P3M3® – Provides a framework for organizations to assess and benchmark their current performance and effectively develop plans for improvement
RESILIA® – Building a safer environment in which to do business
Trade marks and Standards
Axelos®, the Axelos swirl logo®, ITIL®, PRINCE2®, PRINCE2 Agile®, MSP®, M_o_R®, P3M3®, P3O®, MoP®, MoV® and RESILIA® are registered trade marks of Axelos Limited. All rights reserved. Copyright © Axelos Limited 2021.
While every effort is made to ensure the accuracy and reliability of information, Axelos cannot accept responsibility for errors, omissions or inaccuracies. Content, diagrams, logos and jackets are correct at the time of writing, but may be subject to change without notice.
Spokespeople
Axelos' key spokespeople have extensive knowledge withing their fields and within professional development and represent our business in the media.
Mark Basham – Chief Executive Officer (CEO)
Mark is a UK and international growth and turnaround specialist. Most recently Mark was Managing Director at BSI EMEA, with responsibility for all aspects of the business including management systems certification, product certification, specialist software products, professional services and consulting.
As EMEA head, Mark led BSI through a period of rapid growth and strategic transformation, and also spearheaded BSI's Information Resilience initiative. Prior to his EMEA role, Mark was Managing Director for BSI's Asia Pacific region.
Mark's earlier career was primarily in the IT sector where he held a number of positions including business development, general management and executive positions at Xerox, Dell, Fujitsu, Siemens and Invensys APV.
Margo Leach - Chief Product Officer (CPO)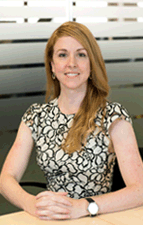 Margo joined Axelos in 2016, bringing a diverse range of experience leading portfolio strategy, marketing and digital transformation. Having previously worked at global organizations such as Gartner (CEB Global), Reed Elsevier and PlantWise, Margo brings a passion for customer focus, and user-driven product and service design. Margo's experience includes launching products in developing and emerging markets, across both private and public sectors.
Margo directs the investment and development strategy for Axelos suite of market-leading products, ensuring they continue to exceed customer expectation. Recent successes include the development of ITIL® 4, the world's most adopted framework for digital service delivery. Margo continues to champion a digital-first, customer-focused strategy at Axelos, keeping the professional community at the heart of everything we do.
Roman Jouravlev – ITSM Portfolio Development Manager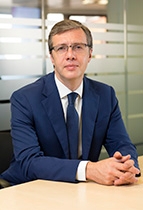 Roman Jouravlev is a ITSM Portfolio Development Manager, responsible for ITIL continual development. He joined AXELOS in 2016 after working for more than 15 years in ITSM, mostly in Russia, as a trainer, consultant, quality manager and service desk manager.
Roman has authored and translated several books and many articles on IT management. An ITIL v2 Service Manager and ITIL Expert, he has delivered nearly every ITIL certification training available since 2002.
John Edmonds – PPM Portfolio Development Manager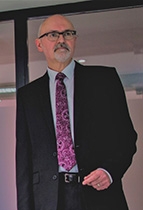 John Edmonds is the PPM Portfolio Development Manager at AXELOS global best practice. The portfolio includes PRINCE2®, PRINCE® Agile, MSP®, M_o_R®, MoP®, P3O® and P3M3®. He is responsible for the oversight of the entire PPM portfolio, ensuring it is constantly developing to meet end user needs and market demand, and that it continues to remain the market-leader in the world of programmes and projects.
John has extensive and varied experience in management, particularly change, programme and project management. This has included roles in education, learning and development and training, as well as providing a range of positive solutions to people and business development issues.
Allan Thomson - Product Ambassador, PPM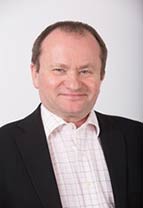 Allan Thomson is a PRINCE2-qualified Project Manager with over 25 years of experience in project, programme management and PMO. 
Allan is particularly adept at the implementation of PRINCE2 into organizations, Microsoft Dynamics solutions, risk management, business implementation, new product development, business improvement, software implementation and change management.
Allan joined Axelos in May 2014 and with his expertise supported the PRINCE2 update in 2017. As the global PPM Product Ambassador he is responsible for representing Axelos' PPM product suite at conferences and events. 
Akshay Anand – Product Ambassador, ITSM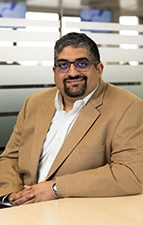 Akshay joined AXELOS in September 2016 with nearly 20 years' global experience in designing and implementing ITSM and managing IT Services. He has implemented challenging IT Service Management projects and transformations in diverse industries such as pharmaceuticals, publishing, insurance and financial services.
At Axelos, he acts as the Lead Architect for the ITIL Update Programme. He also manages the development and publication of guidance around DevOps and IT Service Management. Akshay regularly represents Axelos at industry conferences and events, speaking about the role of Service Management, ITIL and other best practices.
Contact details
Journalists can contact the Axelos press office via:
Veronika Kiesswetter
PR and Communications Manager
veronika.kiesswetter@axelos.com
If you are not making a press enquiry, please contact Axelos via our contact form.