ITIL® Practitioner Level Certification
The ITIL Practitioner certification offers practical guidance on how to adopt and adapt the ITIL framework to support your business' objectives.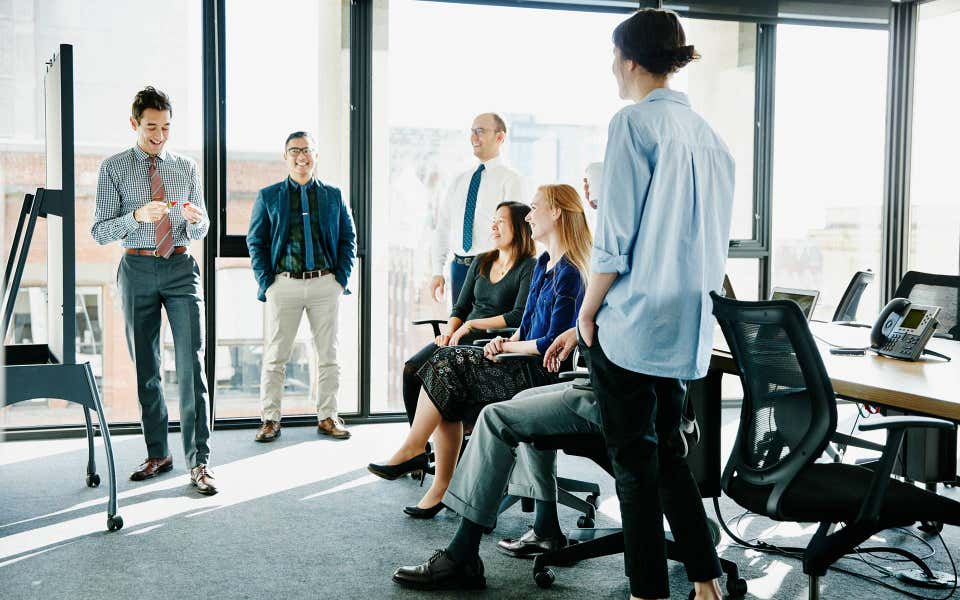 Purpose of the ITIL v3 Practitioner Certification
The ITIL® Practitioner certification offers practical guidance on how to adopt and adapt the ITIL framework to support your business' objectives. It enables practitioners to not only speak the language of ITIL, but be able to translate it and use it in practice.
ITIL Practitioner can be taken at any stage in the ITIL certification scheme beyond Foundation. It provides a different set of skills not available in the existing certifications.
ITIL Practitioner covers the Continual Service Improvement (CSI) approach as the way to structure any improvement initiatives.
ITIL Practitioner also covers three key areas crucial for success of any improvement initiatives:

Organizational Change Management
Communication
Measurement and Metrics.
The ITIL Practitioner content will also be reflected in ITIL 4, and its guiding principles will help IT professionals to adopt and adapt ITIL guidance to their own specific needs and circumstances. The guiding principles can (and should) be followed at every stage of service delivery.
ITIL Practitioner Training
Typically, classroom training for ITIL Practitioner lasts one and a half days and the examination takes place at the end of the training (this will vary depending on the training provider). You can also self-study for the Practitioner exam and you may also choose to take training in another format such as distance learning. Training is delivered by Axelos' Accredited Training Organizations who set their own rates.
Use our training search to find a training provider.
About the ITIL Practitioner Certification
ITIL Practitioner is complementary to all levels of knowledge from the ITIL certification scheme as it will help ensure that ITSM is working with the business.
To take the ITIL Practitioner exam, individuals must hold either an ITIL v3 Foundation* or an ITIL 4 Foundation certificate.
ITIL Practitioner is not a prerequisite for the ITIL Intermediate Level certifications.
ITIL Practitioner is worth three credits towards the ITIL Expert qualification.
ITIL Practitioner is also worth 15 points towards your ITIL digital badge as part of our My ITIL programme.
The examination is open book and made up of multiple choice questions based on a scenario.
*ITIL v2 Foundation + v3 Bridge will be accepted until ITIL v3 has been discontinued.
Booking an Exam Where Pre-Requisites Apply
Please ensure that before you book an exam where a prerequisite is required, that you hold verified proof of completion of that prerequisite (i.e. certificate, or letter from AXELOS or former Examination Institute confirming you hold a current certification). Your examination results will be withheld until the correct prerequisite is provided to PeopleCert. If you are unable to provide the required prerequisite, then you will need to successfully complete the prerequisite before the higher-level exam result is released.
ITIL Practitioner Exam Format
Multiple choice examination questions
40 questions 28 marks required to pass (out of 40 available) - 70%
135 minutes' duration
Open book. Candidates are permitted to use the official printed hard copy of the ITIL® Practitioner Guidance. The manual may be annotated and tabulated but no sticky notes and loose leaf papers containing additional notes will be allowed.
Due to the impact of the coronavirus, from 13 April 2020 to 31 December 2021 individuals are now permitted to print PDFs for exams and use PDFs or official e-books on a second e-device (portable digital devices such as smartphones, tablets and laptops) during open book exams.
Examination Languages
The ITIL Practitioner examination are currently available in the following languages.
English.
French.
German.
Japanese.
Latin American Spanish.
After Achieving Your ITIL Practitioner Certification
After earning your ITIL Pracitioner qualification, you can continue to advance your ITSM career via the range of ITIL Intermediate certifications or you might wish to consider becoming an ITIL Expert.
Keep Up-to-Date with My ITIL
One year's subscription to My ITIL is included with your ITIL Practitoner exam. My ITIL is an online subscription to the latest resources and content helping you to apply what you have learnt during the ITIL Practitioner exam to the workplace, as well as developing your skills and knowledge in line with future innovations in IT service management.
Your My ITIL subscription provides you with the following benefits:
Online subscription to various ITIL publications and templates to help you progress your ITIL journey
Exclusive white papers
CPD tools to map out a professional development path
Professional endorsement through a digital badge aligned to your ITIL Practitioner certificate.

Successful candidates will be contacted by AXELOS with a discount code. Candidates must have opted-into AXELOS' Successful Candidates Register upon exam registration to be contacted. If you have any queries, please email membership@axelos.com.