PRINCE2 Agile Practitioner Project Management Certification
Designed to help you apply the PRINCE2 Agile method in practice through real-world project management examples.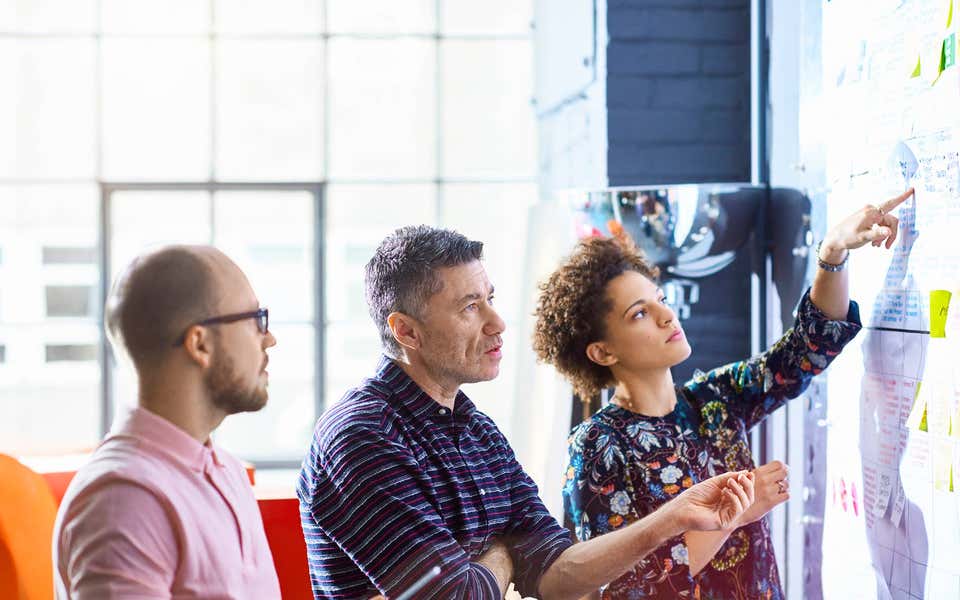 PRINCE2 Agile Practitioner Certification
The PRINCE2 Agile Practitioner certificate is designed to help professionals deliver agile projects by tailoring PRINCE2 management controls with a broad toolset of agile delivery techniques and frameworks. The PRINCE2 Agile Practitioner teaches you to blend structure, governance and control with agile methods, techniques and approaches. Practitioner takes the knowledge acquired at Foundation level and applies it to the workplace, using real-world management examples.
The certification will help you to:
Understand PRINCE2 governance requirements clearly and comprehensively
Gain a broad range of knowledge of agile concepts and techniques including: Scrum, Kanban, Lean Start-up and Cynefin
Explore the interface between PRINCE2 and agile ways of working.
Target audience
PRINCE2 Agile Practitioner is aimed at professionals who work within a project environment, including key staff involved with integrating project management with product delivery.
An understanding of the agile concepts detailed in PRINCE2 Agile will also be beneficial to those with governance responsibilities for projects using agile delivery approaches as well as those involved with programme and project support functions.
It is a must-have certification for both project managers and non-project management professionals to deliver value to their employers and enhance their careers.
Pre-requisites
To take the PRINCE2 Agile Practitioner examination, you must hold PRINCE2 Agile Foundation or any PRINCE2 certification.
Other accepted certificates are: Project Management Professional® (PMP), Certified Associate in Project Management® (CAPM), IMPA Levels A, B, C and D®(Certified Projects Director).
PRINCE2 Agile Practitioner certificates are valid for 3 years. To remain accredited, Practitioners can re-sit the exam, or log CPD points through our online subscription, My PRINCE2.
Booking an exam where prerequisites apply
Please ensure that before you book an exam where a prerequisite is required, that you hold verified proof of completion of that prerequisite (i.e. certificate, or letter from AXELOS or former Examination Institute confirming you hold a current certification). Your examination results will be withheld until the correct prerequisite is provided to PeopleCert. If you are unable to provide the required prerequisite, then you will need to successfully complete the prerequisite before the higher-level exam result is released.
Examination format
Objective testing
50 questions each worth one mark
30 marks or more required to pass out of 50 questions: 60% pass mark
Two-and-a-half hours' (150 minutes) duration, no additional reading time
Open book exam. Candidates may use the official printed hard copy of the PRINCE2 Agile® Guidance. The manual may be annotated and tabulated but no sticky notes and loose leaf papers containing additional notes will be allowed.
During Open Book examinations you have the option to use your Official Core Guidance Paperback Book, if you have one, or your Official Core Guidance eBook. Learn more here.
Certification Expiry Date
Starting 2023, all PeopleCert Global Best Practice certifications will need to be renewed after 3 years. Looking to renew your certification? Find out more.
Examination languages
PRINCE2 Agile Practitioner examinations are currently available in English, German, Polish, and Dutch.