Cultural transformation – vital for business and digital transformation success

May 12, 2020 |
 3 min read
Cultural transformation should have been on top of the agenda for organizations years ago.
The fact that it wasn't will now be very apparent to some, as they try to navigate the new business challenges presented by the Coronavirus Covid-19 pandemic. This includes the complexities of remote working for teams, maintaining effective leadership and continuing to satisfy customers and users.
There was already a degree of panic because some enterprises have been working with rigid processes for too long rather than approaches that are about continuous improvement, speed and learning. This is a problem if businesses are inflexible at a time of rapid change, such as now.
What this situation needs are business and IT walking forward together and being fully aware of each other's possibilities and constraints.
Cultural transformation begins with an internal assessment of where an organization is now, which creates an understanding and baseline of the present situation. It might be necessary to break down any complexity into something more manageable to understand, as transforming a complex situation is not really manageable. With reduced complexity it is a lot easier to make a change and align the organization with new goals and customer needs.
ITIL 4 – thinking about culture and behaviour
According to ITIL 4 best practice guidance, an organization needs a culture that supports its objectives while its leaders champion and advocate values which motivate people to work in desirable ways – with shared values, beliefs, attitudes and behaviours, such as transparency and trust.
So, how do these ideas help service/product management? Aligning the new demands of business and digital transformation requires true behaviour change. You can adopt any type of method – Agile, COBIT, ITIL – but without behaviour change, nothing happens. If people don't understand, challenge and align with particular values then nobody learns and the organization won't change.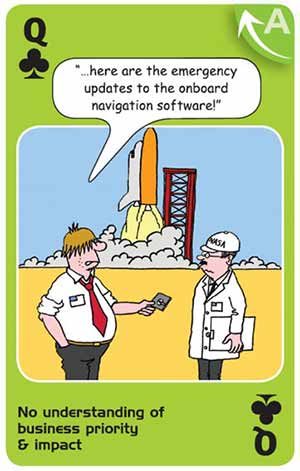 Therefore, organizations need to define the new ways of working – probably best done in small increments – and get closer to the people who need to change, but with a clear answer to the questions "what's in it for me?" and "why do I need to change?".
When doing this, some important points to consider are:
1. Collaboration
To create a more collaborative organization, people should understand the need to communicate and collaborate more rather than occupying business silos at a time when mutual understanding needs to be more mature.
2. A sense of urgency
People need to recognize the imperative to change, why cultural transformation is needed now and what the next steps are. Define new behaviours and have clear leadership to help make new ways of working stick.
3. Having values, vision and mission
Being clear about these elements helps people know where they're going and create alignment and team spirit with a common goal.
4. Focus on value
This is a vital guiding principle in ITIL 4 because if people don't understand how value is co-created the organization will fail. There are consumers all the way along the value chain and you need identify what that value is at each point.
The role of leadership and management
Leadership is clearly very important in cultural transformation but also the definition of a leader. Everyone needs to be a leader today; to lead themselves, their colleagues and also know how to be led as the organizational structure flattens and creates the need for more decisions at lower levels.