How to Recruit a Project Sponsor

January 21, 2016 |
 4 min read
The Project Sponsor is accountable for the project; or, put another way, the Project Sponsor is the "owner" of the project and the business case that supports it.
A sponsor needs to be actively involved and committed to the project in order for it to be successful and should, therefore, hold influence at a senior level in the business. Although the Project Manager runs the day-to-day activity to ensure quality outputs are achieved, budget is met, etc. the sponsor will often find themselves as the enabler for it all to happen. The relationship between sponsor and manager is critical; if the two don't see eye to eye or work against one another the project will be at serious risk of failure.
The importance of a Project Sponsor
Many practitioners question the need to recruit a Project Sponsor when the sponsor is usually "appointed" even before the Project Manager. This is because, mostly, the sponsor is the person who originates the project idea. However, there are still occasions when the Project Sponsor is brought on afterwards and they aren't right for the project for a number of reasons – too involved, not involved enough, a conflict of interests with other projects running; no matter the reasons all can lead to a bad relationship with the PM and ultimately the potential for project failure. This may leave the Project Manager looking to recruit a Project Sponsor (or at least a better one). So how do you find the right person?
Five steps to recruiting the right Project Sponsor: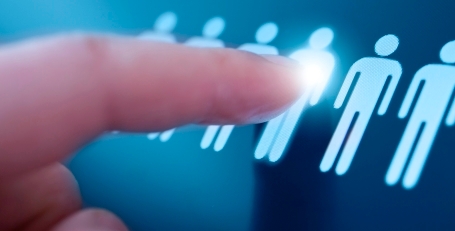 Define the role
As with any recruitment process you must first define the role. Practitioners should consider what the project is, what you need the sponsor to do, who needs to be influenced, what needs to be signed off and what type of character do you need? Do you need to enthuse a big project team or a small user community?
Shortlist the candidates
Look at who you've decided would be a suitable Project Sponsor and whittle it down to a much more manageable-sized group.
Stakeholder analysis
As part of a Project Manager's skillset, a stakeholder analysis should be something every practitioner is accustomed to doing. In this case you are taking your shortlisted choice of project sponsors and looking at their current role responsibilities to decide if they have the capacity to take on the project and that they won't undermine another project or even your own. Ultimately it's making sure the final person on the list is going to actively support your project and not just pay it lip service.
Plan your pitch
You know who your ideal Project Sponsor is and need to pitch the project to them, you may only get a minute or less to spark their interest however, so plan something short and interesting. This is known as the "Elevator Pitch" in business. Obviously a pitch is rarely, actually done in an elevator but in reality you may only have 10-20 seconds of their full attention dictating whether you succeed or fail, hence why it's so important to plan what you want to say.
Delivering the Elevator Pitch
There are a number of ways to do this and email is not one of them; to have the required influence you need to do this face-to-face and at the right time. A few strategies to get face-to-face could be:
Cosy up to their assistant – Why? The assistant is the gatekeeper to the person you really want so get them on side
Find out who they respect in the organization: this could be people from all levels of the business that you might have better access to. If you can enthuse them about the project, they can get you time with the potential sponsor
Phone: call them and leave messages if there is no other way, but not so much as to irritate them. Don't hold your breath however
If all else fails, stalk them! "Accidentally" bump into them when they get their coffee or at the vending machine; introduce yourself and go right into your pre-prepared pitch.
Though you won't necessarily see these steps in a textbook you need to get in front of this person one way or another because you can't rely on hoping they'll return your calls. The Project Sponsor is hugely important to your project's success, they should be a leader, a visionary and – from a Project Manager perspective – the sponsor should also be a mentor and a protector.
See our PRINCE2® section for more information about project management.