ITIL 4 Foundation: a universal guide to service management

January 8, 2021 |
 3 min read
Information and communications technology (ICT) – whether in-house or outsourced – is fundamental to 99% of businesses today.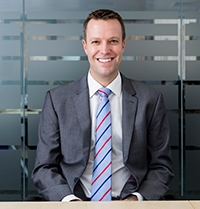 As Chief Financial Officer and part of AXELOS' executive leadership team, having a close relationship with our ICT team is crucial, as is understanding the language they use and how they operate.
Therefore, as ITIL 4 Foundation is both our flagship product and a living, breathing guide to service management, it would be remiss if I didn't have first-hand knowledge of it!
But that's only one good reason why I've certified this year.
Putting myself in candidates' shoes has given me insight into the customer experience from end to end. This is vital to inform our thinking about what we deliver to them and what needs improving.
ITIL 4 Foundation beyond ICT
As a framework based on principles, processes and practices, ITIL 4 is transferable to all parts of the business.
Its four dimensions of service management, guiding principles and combination of practices are all universally relevant to business.
Therefore, my general business knowledge – along with the way ITIL 4 Foundation is articulated – made it familiar and easy to buy into the principles. And, as each of us in an organization is providing a service to stakeholders, these approaches work equally well if you're in project management, finance or any other department.
Service management begins at home
Since taking the ITIL 4 Foundation course, I've really been having fun with it – maybe to the point where colleagues would be happy if I talked about it less!
What did surprise me is just how relevant it is to everything we do in the business, which is why each head of department under my remit has now either completed or will take the course.
I know it will hone our approach – particularly through the guiding principles which include focus on value and progressing iteratively with feedback – and help us question our existing processes. This will tell us whether what we're doing is both effective and efficient in all areas.
There's a lot of common sense in there, but also progressive thinking and a structure to improve our ways of working. For example, the service value system and value stream concepts in the guidance explain how to turn an opportunity or demand into value for a customer. For AXELOS, that's the training candidates receive, the value of certification, getting a return on their investment and pursuing higher levels of learning in ITIL and our other frameworks.
ITIL 4 Foundation – relevant across sectors and roles
Aside from working in learning, I've spent a lot of time in technology and communications, as well as property, media, hotels and manufacturing. Across all these sectors, there is a constant need for service management, which is why ITIL 4 applies anywhere and is relevant for people in a variety of roles, not just ICT.
For people with aspirations to advance in their career – for example, CFOs wanting to become CEOs – it's essential to become knowledgeable beyond your immediate area of expertise and develop a broad awareness of everything your company does.
ITIL 4 gives you the mindset and the tools to assess how good your organization really is, where it truly co-creates value with customers and where it needs to improve.