ITIL Practitioner: Organizational Change Management

January 11, 2016 |
 4 min read
Organizational Change Management (OCM) is an approach to managing the people side of change. Any IT Service Management (ITSM) initiative, small or large, individual, team or department driven will in some way affect people.
The OCM approach is about identifying where any resistance to change is coming from in order to manage it while keeping all stakeholders and sponsors on board.
No more lip service
ITIL® Practitioner will describe OCM and introduce some key activities for ITSM professionals to undertake when managing change. On top of written guidance there will be a toolkit to provide them with the best practical guidance for implementing OCM. The toolkit will have more in-depth information and activities that ITSM professionals can take back to their workplace post-course and exam and see what works well in their organization.
In ITSM there are six key areas that can be leveraged from an OCM perspective that will contribute to success:
1. Creating a sense of urgency
Describing the initiative in a way that generates a sense of urgency for others to follow the changes is vital. This involves clear, honest communications that demonstrate what the future will look like if the change is followed, or if not.
2. Leadership
Change requires strong and committed leadership in two areas: stakeholder management and sponsorship. The first is about identifying people affected by the initiative and then determining how much authority or power they have and how interested they are in the change. This knowledge will tell you how to manage them through engagement and communications.
Sponsorship is about identifying who will be sponsors – or advocates – of the change initiative. These will be managers or senior business leaders in the organization who can approve the change and encourage others to get on board. Your sponsor needs to be able to communicate well and want to coach people through the transition.
3. Communication
Communication is an integral part of OCM, in particular monitoring the effectiveness of each communication act to determine if the message has been received and understood.
4. Empowerment
This is about ensuring people are equipped – and feel prepared – to take up the change or the results of the initiative. Empowerment is largely about training – have people had enough training? Is further training required? A good ITSM practitioner can plan for training based on the desired behaviours among employees and how their roles will be affected by the initiative.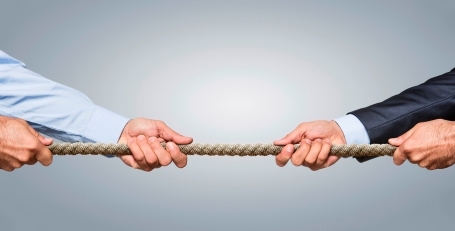 5. Resistance Management
A key part of OCM is exploring and identifying why people are resistant to the change. Even though you may see the initiative as rational, most people will react emotionally to it. ITIL Practitioner will give you the ability to understand why and where there is resistance and then provide practical guidance, tips and techniques to manage it successfully.
6. Reinforcement
Finally, you need to reinforce the change to avoid people reverting back to their old ways and habits. This is about regular feedback, measuring outcomes correctly and putting in place reinforcement techniques to embed change into business as usual (BAU).
This is one of the most neglected parts of change initiatives and a significant reason why change initiatives fail. OCM needs to continue to reinforce a change after its 'installation' to ensure that it truly becomes 'implemented' into the fabric of the organization.
ITIL Practitioner guidance stands out because of where it's come from and how it's being developed. Rather than focusing on just one framework to deliver excellent OCM, we've hand-picked principles and activities from a number of them to give practitioners the necessary skills to succeed and the foundation to explore approaches more in-depth and continue their learning.
For more information see our ITIL Practitioner Section.
Have you found OCM to be an important part of the success of your ITSM change initiatives? Please share your thoughts in the comments box below.
More Axelos Blog Posts from Karen Ferris
Top 10 reasons why ITSM practitioners should welcome ITIL® Practitioner