BAE Systems and Royal Navy Case Study
Case Study


Case Study

March 26, 2021 |
 9 min read
All of our White Papers and Case Studies are subject to the following Terms of Use.
BAE Systems is a British defence, aerospace and security company which operates in worldwide markets including the USA and Australia. It is a leading supplier of cyber, intelligence and security capabilities and develops a wide range of advanced technologies for the commercial and military electronics market.
This case study details how they delivered three new warships for the UK's Royal Navy.
Introduction
BAE Systems is a British defence, aerospace and security company which operates in worldwide markets including the USA and Australia.
The company partners with academia and industry and develops new technologies for the design, manufacture, upgrade, and support of combat and trainer aircraft, combat vehicles, complex surface ships and submarines. Additionally, it provides ammunition, precision munitions, artillery systems and missile launchers.
It is a leading supplier of cyber, intelligence and security capabilities and develops a wide range of advanced technologies for the commercial and military electronics market. Its support services include engineering, information management plus commercial, financial and human resources.
Creating value for a new Royal Navy frigate – onshore and offshore
In 2017, BAE Systems won a contract to deliver three new warships for the UK's Royal Navy. The Type 26 (T26) City-Class Frigate is designed to fulfil three core roles in the Royal Navy: combat, maritime security, and international engagement (including humanitarian and disaster relief).
It was the first Royal Navy warship with a highly resilient virtualized network infrastructure designed to operate the combat systems and services, including navigation, sensors, weapons, communications and meteorology.
To ensure the systems and services are integrated effectively when the ship becomes operational, BAE Systems had to create the Type 26 Land Based Integration Facility (LBIF) in Portsmouth, UK. This replica facility is used to test and prove the capability of and de-risk the vital operating systems in advance of implementation on the live infrastructure on the ship.
Therefore, the company developed a service management approach based on ITIL v3 best practice (with the intention to transition to ITIL 4) to run the LBIF and subsequently apply the framework to the build phase of the ship, including harbour and sea trials.
Simon Scannell, who is the Engineering Manager for Type 26 Combat Systems Integration, Test & Trials at BAE Systems said: "The LBIF is the first opportunity to bring all of the systems together on a representative network infrastructure to confirm they all behave and interact as designed, as this is a more complex combat system than the Royal Navy has operated before from the perspective of virtualized network infrastructure.
"Our focus is to check the 'warranty' – i.e. will it work with everything else – but also the 'utility' so we understand the outcomes of trials onshore before conducting trials on board. This is how we create value and de-risk systems before implementing them on the ship itself.
"Doing this aligns with our strategic approach, which is about driving operational excellence and continuously improving competitiveness and efficiency."
Adopting ITIL to meet Royal Navy standards
The Royal Navy's focus on safety and quality demands a need for robust approvals and certifications. Therefore, adopting ITIL-based processes and procedures was important for BAE Systems to ensure the finished product was fit for purpose and use.
The LBIF teams used an ITIL Expert with extensive experience of ITIL best practice in both commercial and military operational environments to drive the initiative. This included ITIL education, training and strategic communication across all stakeholders within the Royal Navy and BAE Systems.
Therefore, the core team studied and certified in ITIL Foundation, with more training planned to formalize their knowledge and adoption of ITIL.
Simon Scannell added: "This ITIL-based approach has enabled our team to track and manage the systems infrastructures and ensure they are operating as required. That means the integration testers always know exactly what they are using for their tests and what to expect from the infrastructure, guaranteeing that it works.
"Adopting ITIL's standardized processes and terminology allows us to integrate with key stakeholders and our Ministry of Defence customer at the service and delivery levels. This shows how ITIL works just as effectively in the military environment as in the commercial world.
"With the release of ITIL 4 we will – in time and with process maturity – adjust our approach to reflect the continual improvement potential in the new guidance."
This initiative in BAE Systems is also recognized as a way to enable best practice in future programmes, creating a globally-recognized approach for the organization.
Metrics and measurements
Other metrics and measurement captured and reported during the initiative included:
the number of successful changes, user requests, system availability time, testing activities carried out, reduction in time to implement new capabilities
volume of testing activity carried out by test teams
demonstrating that services are working as required
consistent stability and accessibility for the test team to carry out its tasks.
Lessons learned
The LBIF team is now using monthly quality meetings to document and share information to drive the continual improvement process.
Simon Scannell explained: "The key challenge to realizing initiatives is really to engage all stakeholders – some of whom may not be fully recognized in the early stages – and to demonstrate the value of what we are doing and how it supports the programme outcomes.
"Along with the importance of licence management in a complex, virtual network world and keeping control of assets, it's clear that using globally-proven frameworks like ITIL is much more effective and quicker than trying to build or update in-house solutions."
About the authors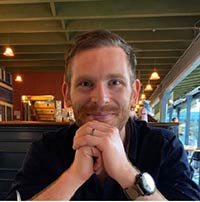 Simon Scannell has led Type 26 Combat Systems Integration Test and Trials since 2015, establishing the Type 26 land Based Integration Facility (LBIF) and successfully delivering the first 2.5 years of integration trails. Previous roles have included the Eurofighter Typhoon programme ship build, Type 45 capability upgrades and Pinzgaeur vehicle fleet management, all of which highlighted the importance of understanding Best Practice, implementing robust processes and enabling teams to perform through the use of appropriate toolsets.
He is a self-confessed service management novice, but an enthusiastic champion of the approach that has been implemented at the LBIF and interested to learn how best to develop to ensure the end result is fit for purpose at all stages of the programme.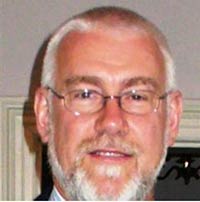 Gary (Wilbur) Wright has been providing ITIL-based service management consultancy since 2003 and worked in the IT industry since 1998. H has held various contract and permanent roles, such a Systems Manager, Training Manager, Recruiter into the IT industry, and prior to that has a career in the British Army as an Aircraft Technician and subsequently pay and finance departments.
Using ITIL-based service management he bas gained extensive MoD and ANTO experience alongside a commercial background with DHL, Barclays, UKHO, Experian and Selex (now Finmeccanica). He joined the team in 2018 to apply that breadth of experience to the unique proposition that is the LBIF and the Type 26 Global Combat Ship.
Gary in an ITIL Expert and ISO/IEC20000 certified, now moving into ITIL 4.