The ABC of ICT card set: A Practical Guide White Paper

January 18, 2018 |
 5 min read
1.1 Purpose
The ABC OF ICT card set is an awareness and assessment instrument used to address the attitude, behaviour and cultural aspects of an ITSM improvement initiative. The card set supports the organizational change management (OCM) capability, particularly with surfacing resistance and providing input to the resistance plan and sponsorship plan.




The ABC of ICT card set: Explanation
1.2 Explanation
ITSM improvement initiatives involve changing people's behaviour. Behaviour is influenced by attitude and by the culture of the organization. When we understand and influence attitude (understanding, buy-in, commitment, doubt, belief, trust, etc.), we can create a willingness for behavioural change. The more this consistent behaviour occurs, the greater the influence upon the culture of the organization. ABC stands for attitude, behaviour and culture within ICT environments. ABC is like an iceberg; much of it is hidden, yet it is capable of stopping your improvement programme or sending it off in a direction you didn't want to go. The ABC of ICT card set was created to address these issues, and is a component of a package of publications:
The card set can be used as an awareness and assessment instrument for both IT and non-IT people.1
The ABC exercise workbook describes the types of exercises that can be played with these cards, and how they can be facilitated.2
ABC of ICT – An Introduction provides guidance on how to address ABC issues.3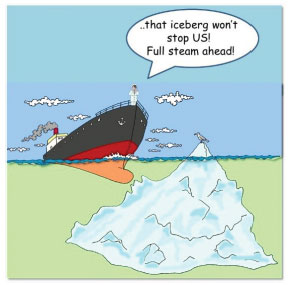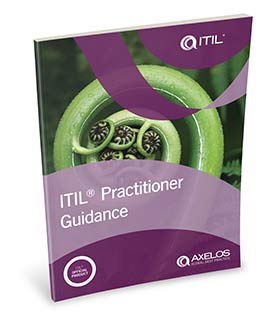 The ABC of ICT card set: Sample Exercise
1.3 Sample exercise
One exercise is the resistance exercise, which can be used for bringing resistance to the surface, (known as surfacing resistance). The exercise is best performed with one or more teams of four or five people, although it can also be done with individuals. It can be done with specific teams, functions and roles and can help identify resistance trends across the organization. This task helps:
make the hidden iceberg visible
identify the most widely encountered resistance
provide input for the resistance plan and sponsor plan
provide input for the management of risks when project planning
provide input to the communications plan.
Each person or team is given a set of ABC cards and is asked:
'Which types of resistance do we see, or expect to see, when we try to deploy or apply ITSM/ITIL® best practices?'
Each person chooses three cards from their set, which are documented. The next task, specifically for teams, is:
Which card has the most negative impact?
Describe the impact. Give specific examples.
Discuss and record.
Teams can be prompted to cluster the cards into cause and effect, e.g. 'Which card could be the cause of other cards?'
Maybe the team will cluster their cards into managerial cards and operational cards. For example: card chosen:
'Saying YES, doing NO'
impact:

a deadline was missed
the customer was not happy
there were additional rework costs
resources pulled off another project caused delays
business productivity was impacted.
This card may have been clustered with the cards:
'No management commitment'; the line manager kept pulling the resource off the process activities and did not notify the process manager
'Process manager with no authority'; the process manager is unable to claim resources or confront their line manager.
This task helps to:
Identify impact on value and customer experience.
Create a sense of urgency for dealing with these issues.
Focus attention and effort on dealing with the most significant causes of the various types of resistance.
Focus attention on the various sponsor and stakeholder roles for changing this type of attitude, behaviour or cultural issue.
The final task is to explore countermeasures for dealing with resistance:
Each team agrees on types of observable behaviour they want to see from each stakeholder when the card is displayed. Below is an example of a table that can be used. The stakeholders can be changed to reflect your specific team or organizational change. (Other example behaviours can be found in the sponsorship roadmap).
'Which stakeholder needs to display which behaviour to either prevent or deal with the resistance when it occurs?'
Card Chosen

Chief Information Officer

Department Manager

Process Manager

Service Desk / Technical Agent

Saying yes, doing no
Reinforce key messaging

Confront managers who circumvent agreed ways of working

Ensure authorities are assigned

Ensure escalations aligned with value
Notify and agree with process manager

Ensure adequate escalation and prioritization

Agree with team members to escalate whenever there are resource conflicts
Ensure priorities and expectations for escalation are clearly defined

Ensure the customer is notified of decisions
Ensure priority, impact and consequences are understood

Ensure resource conflicts are escalated in a timely manner

Notify the customer of progress and decisions
This task helps teams to:
discuss and agree OCM behaviours and responsibilities, and provide input to various improvement plans.
explore why people display this card and what needs to be done to help them change this behaviour.
If this exercise is performed prior to making an ITSM project plan, it also provides input into risks/ countermeasures for the project and can provide input to the sponsor plan.
If the exercise is performed within one team, it can help the team agree their own rules for giving feedback, challenging unhelpful behaviour and clarifying the role of the team leader/manager in empowering, enabling and supporting the team undertaking the change.
The ABC resistance exercise has been performed with thousands of organizations in the last 15 years. Year in, year out, the following resistance cards are consistently the highest scoring:
'No management commitment'
'People say yes but do no'
'Going back to old ways of working'
'Process managers without authority'
'Throwing ITIL solutions over the wall and hoping people will follow them'
'Plan, do, stop… no continual improvement focus'
'ITIL is the objective, not what it should achieve'
'ITIL will never work here'
'Unable to specify the value required by the business'
'Everything has the highest priority according to the users.'
The table below has mapped these cards against the continual service improvement (CSI) stages and the ITIL guiding principles that relate most significantly to these types of resistance.
CSI Step
ABC Resistance
ITIL Guiding Principle

What is the vision? Where are we now? Where do we need to be?

ITIL is the objective, not what it should achieve, ITIL will never work here

Focus on value
Design for experience
Observe directly
Collaborate
Be Transparent

How do we get there?
Throwing ITIL solutions over the wall and hoping people will follow them

Process managers without authority
Start where you are 
Collaborate
Progress iteratively
Work holistically
Keep it simple
Did we get there?
People say yes but do no

Going back to old ways of working

Unable to specify the value required by the business

Everything has the highest priority according to the users
Be transparent
Focus on value
Observe directly
How do we keep the momentum going?
No management commitment

Plan, do, stop...no continual improvement focus
Be transparent
Observe directly
Progress iteratively
Potential Actions:
When considering an ITSM improvement, use the cards to identify what types of resistance you could expect from stakeholders. This may be your colleague, or it could be a challenge for someone from a separate team or department.
Consider using the cards in a team meeting or workshop to explore and discuss the change and potential resistance.
Discuss the resistance cards with your manager in order to encourage them to address resistance.
End Notes
1 The ABC card set
2 The ABC exercise workbook
3 The ABC of ICT - an Introduction