It's all about people 3: The executive White Paper

May 30, 2017 |
 9 min read
Consulting in project management (PRINCE2®) and agile working (Scrum and Kanban), Duncan is active in the provision of consultancy and passionate about the value of mentoring and coaching.
Duncan is the lead trainer and author of the PRINCE2 and PRINCE2 Agile courses offered by Learning Tree International.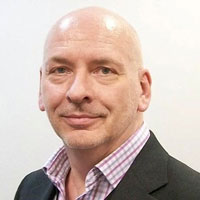 The executive
Being the executive of an important project is a difficult role. I already have a full time senior position within the organization. That role will need to remain my main focus. However, I have agreed to be the executive because I can see that this project has the potential to deliver substantive benefit to the organization and I want to ensure that this is what happens.
I have been worried about how I was going to balance my work. I have seen senior colleagues in this position before. One way or the other we become absentees. Get drawn into the project and the day job suffers, stay focused on the day job and I become an absentee decision-maker for the project. I try to stay informed, but I cannot really influence events in any way other than reactively. I am always behind the curve.
I have started working with PRINCE2® and I am really excited. Perhaps excited is an exaggeration, but I think I have an answer that will make the difference.
I started by thinking through what I wanted:
Information upfront before we make the decision to start the work:
Does it make sense financially?
Does it deliver something of use?
Do we have the resources to do this?
How long will it take and when do we see a return?
What are the odds looking like, how risky is this going to be?
The support and engagement of other senior colleagues
We need representation from the people who are going to use what we do:
What do they want?
How are they going to use it?
Are they committed to making this work?
The resources to do the job need to be made available:
How are we going to get the job done?
What resources do we need?
How do we make them available in a timely manner?
Are they committed to making this work?
A lot from the team doing the work!
Day to day, I want them to run everything without the need for me to be constantly involved
However, I need a mechanism or agreed process that lets them get me involved when they need me, and also gets me involved when they might cross lines that I think are important
I want the right information at the right time:
Generally I want a regular update that makes sense in the context of what is happening and how tricky it is
When things happen, I want a good concise brief so that I do not waste any time playing catch up or making decisions without understanding the situation and my options
Before the big steps, I want to make sure that we are still on track and that nothing significant enough to make us rethink our early decisions has happened.
Finally I want to know if we are winning. Based on what we want to achieve and what we know today, is the project looking good?
Do we still believe that we can build products that our stakeholders can use?
Do we still believe that we will meet the constraints and targets that were set by the organization?
Do we still believe that we can gain the benefits that justified the original investment decision?
Are we keeping our promises?
Any senior manager is familiar enough with this wish list. It is what we always talk about and when it happens it is great, but often it does not happen. There never seems to be a clear thread that joins up what we are trying to achieve and what the team and the senior management need to do to make it happen. We just have custom and practice and however good that is, simply doing the same things again and again feels like we are missing out on new ways of doing things.
This is where PRINCE2 comes in... for me as the executive, the main sponsor of the project and key decision-maker, it has taken that wish list and told me exactly how to get it... it has painted the detail, the steps and the thinking that I need to apply (and see applied by the team) to get good governance established and managed delivery working properly.
What is the good news for me about PRINCE2?
Four principles of PRINCE2 speak to me straight away:
Continued business justification:
Is this work viable and worthwhile? Does it remain that way throughout the project?
Leave the day to day management to the PM and get involved only when it matters
Pause and assess, choose to go forward and set up the next set of controls based upon what we now know
Tailor to suit the project:
One size does not fit all, it is more than just turning the same handle every time
PRINCE2 has all the details I need to set up and deliver my wish list. The processes help us to ask the right questions at the right time and they offer a structure to base our project upon. The themes pick out the key aspects that matter most to me...
A guide to build a business case, maintain it and track it:
Does the project make sense and does it keep making sense?
Where are the risks?
A guide to build a picture of the work, maintain it and track it:
What are we building and is the quality right?
Where are the risks?
A guide to who does what and how to collaborate effectively:
How do we run this project and get the best from the people?
Where are the risks?
A guide for how to change our plans when we need to:
Are we stuck with our earlier decisions?
Can we learn and adapt?
A guide to dealing with uncertainty and potential challenges we could face:
What is the big picture, what risks are we facing?
Can we go forward and manage potential threats?
Let me share what I think is the single biggest win for me the executive. I have a way of establishing control that meets all of my needs and does not stifle the team. Governance that is fit for the real world.
Stage boundaries that let us assess the situation. They bring me up to date and let me decide if and how we should move forward.
If the stages are short, the project and the project manager are on a tight lead. They can't go too far without updating me and letting me see what is happening.
If the stages are long, my time commitment is reduced. If the risks are low, I can stand back and let them carry on.
Crucially they offer me the opportunity to align the project with other corporate initiatives and programmes. Key decision-making points where the project can inform the higher level and where decisions taken outside the project can influence our work.
Reporting that keeps me informed. Even when the team is working through the detail I want to be kept up to date. Straightforward and regular updates that tell me where we are.
Very regular reporting gives me almost real time information
When things are going well and the risks are low more infrequent reporting saves me time and does not clog my inbox with news
Tolerances that define when my involvement is required. Things happen, most of them are why I want the project manager to run the project day to day. However, when those things impact areas that I am interested in I want an early warning system that flags up the news before it becomes a crisis.
If this needs to run like clockwork, I can set small allowable variations (e.g. time, cost, scope, quality, risk, benefits) and the early warning system will keep involving me in decisions
If I want to leave the day to day management to the team but always want to know if the big picture might be affected, I set broader tolerances that only get me involved for the big events
PRINCE2 allows me to assume that "no news is good news" without the ignorance that usually follows.
Project assurance to support the team and, if I delegate it, leaves me free to focus on the day job.
Ultimately, I should be the one to champion the things that matter most to the organization.
This combination of controls is incredibly flexible. A flexible governance model that is just what I want and need... just right every time that I put in the effort to set it up correctly.
It creates space for the team, they are genuinely empowered to get things done and it gives me confidence that I will be involved at all of the key decision points. I get the level of control I think is appropriate for my availability and concerns.
Is there any bad news?
I am still responsible for getting the right balance between my different roles.
I need to trust the team and the controls that I have designed.
Even though I am the key decision-maker I need to engage with the rest of the management team, collaboration not compliance is what I need.
I need to lead not micro-manage.
How do I feel?
In control, a control achieved by design.
Able to captain without having to spend time rowing.
Do I care how it's being done?
No I don't! As long as I understand how to support the delivery approach, then the "how" is is the responsibility of other members of the team. Again PRINCE2 is really clear; the management of the project is achieved by a team. On the project board the role of senior supplier will manage the choice of delivery and its implications. On a day to day basis, my project manager will provide any information I need to support the choices that we have made.