Team manager's guide to executing and delivering work packages White Paper

November 15, 2020 |
 8 min read
Work packages are key to delivering a project's product(s). This paper acts as a guide for team managers, helping them to create the appropriate plans and reports for delivering work packages.
Introduction
Work packages are integral to PRINCE2 projects of all sizes. The project manager collates information about the required products and passes the responsibility for the delivery of this work to a team manager. A work package should cover the work to create one or more products. The success of a delivered work package determines whether the current management stage was a success and whether the project can progress to the next stage. If a product requires more than one work package to create it, then it should be broken down into further products with their supporting product descriptions.
The execution of work packages determines whether a project's products are created on time and within budget. Work packages are not necessarily small and must be created proportionally in accordance with the scale of the project. This paper will explore the ways in which PRINCE2 can be tailored to help execute and deliver work packages.
Creating a team plan
In PRINCE2, there are three levels of plans: project, stage and team. A team plan is produced by a team manager to facilitate the execution of a work package(s). Team plans are created in the managing product delivery process.
Focus on producing a team plan to show which products can be completed within the given constraints. Team plans are not prescriptive. They could vary from simply attaching a schedule to the work package to creating a fully formed plan that is presented in a similar style to a stage plan. Also, the team plan does not have to be created from scratch: it can also be derived straight from the stage plan. The level of detail is reliant on the nature of the project. Too much detail might be off-putting, whereas too little detail would result in confusion amongst the team. A detailed team plan ensures that the project products have a defined and well-detailed brief in order to meet its quality requirements.
In terms of when to create a team plan, there is less leniency. The team plan should be developed at the same time as the stage plan. You must have the work package before you create the team plan: this will help ensure commitment and a well-integrated set of plans. It is good practice to produce a team plan in parallel with planning the next management stage. In the 'accept a work package' activity, there would need to be a confirmation that the team plan is still valid.
Agile approaches to delivery methods are becoming increasingly popular so if this is your chosen approach, it may be best to prioritize work packages for products and features that will be delivered earlier.
Platforms such as Microsoft Project and Monday.com would allow project teams to create an effective team plan. Monday.com is an effective solution for virtual project teams trying to create detailed plans in order to track and monitor the progress of the project. Monday.com offers a customizable board for managing work packages and displays data in a way that is easy to digest. This data offers the project manager with a bird's eye view of the team plan and its work packages, allowing the project manager to see what works and what does not (something to consider adding to the lessons log!).
Microsoft Project is another project management software which aids in creating team plans for a project. The features for this tool are more accommodating for large-scale projects that need to deliver a whole host of products. The software provides project scheduling features (helpful when assigning timelines for a work package), define and assign each project task (can be used to define each work package) and manage employee scheduling (resource allocation for each work package). However, it is worth noting that Microsoft Project does not warn the user that their resources are over-resourced (it simply turns red and you would need to manually level the resources).
Once the team plan is complete, consult with project assurance to ensure that the team plan is viable and in accordance with relevant supplier standards. Seek necessary approval for the team plan and undertake a review of the risks against the team plan and advise the project manager of any additional or modified risks.
Tailoring guidelines
When tailoring work packages for a project, a separate 'manage work package' process could be created as an alternative to the 'managing product delivery' process. Each management product could have a template and product description with its own tailoring guidelines.
When tailoring the PRINCE2 method for large work packages, a team manager may create a hierarchy of smaller work packages to allocate to the team members. In such cases, the 'managing product delivery' process should be tailored to ensure the work in the smaller work packages is controlled. In addition to this, separate team managers can be assigned to smaller and large work packages in order to effectively manage their delivery.
The PRINCE2 processes define who creates, updates and approves a work package. However, these responsibilities may be tailored provided both the team manager and project manager agree on what the work package comprises.
Creating a checkpoint report
A checkpoint report is typically produced by a team manager and helps to notify the project manager of the progress of the work packages detailed in the team plan. The information provided in this report must be timely, useful, and accurate: the checkpoint report, outside of the PRINCE2 method, is a progress report for a piece of work. The report allows the project manager to determine whether the work will be completed within its tolerances (including its scope). It is worth noting that if the project manager and team manager roles have been combined, there may be no need for checkpoint reports. In this case, using them to monitor the work package would be optional. The project manager could request a checkpoint report from individual team members.
In terms of format, checkpoint reports may be verbal, consist of a physical meeting or conference call or a document/email sent to the project manager. It is recommended, however, that the checkpoint report is documented as documented checkpoint reports prove to be useful when project managers begin to create highlight reports later on.
Most checkpoint reports are based on previous reports and the basic details surrounding the work package found in the team plan. This allows the project manager to transpose the main components of the checkpoint report to the daily log. In delivering a work package, a checkpoint report can bring attention to any issues from the previous report, as well as any ones which have occurred during that stage.
What to expect from a project manager
During the 'controlling a stage' activity, there must be more detail in executing work packages so before being handed from project manager to (and accepted by) team manager. This section of the paper discusses this process under the assumption that the project manager and team manager are two different people. As mentioned above, these roles can be combined.
The 'controlling a stage' activities are project manager oriented. It is at this point that the project manager should consider what the work package should consist of. How much work do you think can be carried out within this stage without it exceeding the time and cost tolerances? Have you consulted with project assurance? The project manager must ensure that the work package includes extracts from the project plan, stage plan and PID. These cross-references provide clarity for the delivery team and there is a synergy between the information provided in each type of documentation.
These discussions should take place with the team manager before he/she accepts the work package as part of the work package approval process. If the team manager finds that these have exceeded when the work starts (and causes an exception), then this needs to be resolved by the project board.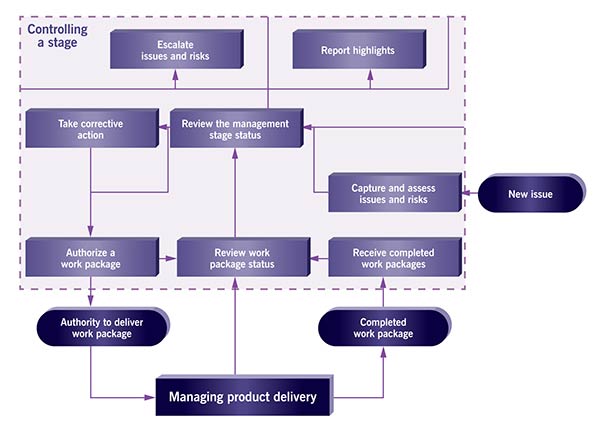 Figure 5.1 Controlling a stage (cropped)
Conclusion
Tailoring work packages is a key component to delivering the project's products. All PRINCE2 principles are applicable in executing and delivering work packages for a project, and often need a team manager who is skilled in project management. Tailoring guidelines allow both project managers and team managers to tailor the work package in accordance with what is being created.
When discussing ways in which to deliver a project, it is worth reading 'It is all about keeping it simple' by Duncan Wade (available on MyAXELOS). The paper explains effective and simple delivery approaches for team managers who want to get a team of people working together effectively. It has four simple checklists that a team manager may find useful.
Successfully completed work packages contain challenges faced by the team, which should be included in the lessons log and contribute to the lesson detail, for example, event, causes/trigger, whether there were any early warning indicators, etc. This provides further value that transcends the lifecycle of the project.