AgileSHIFT® Enterprise Agility Certification
AgileSHIFT equips your staff with the knowledge and guidance to confidently understand, engage with and influence change by embracing agile and lean ways of working.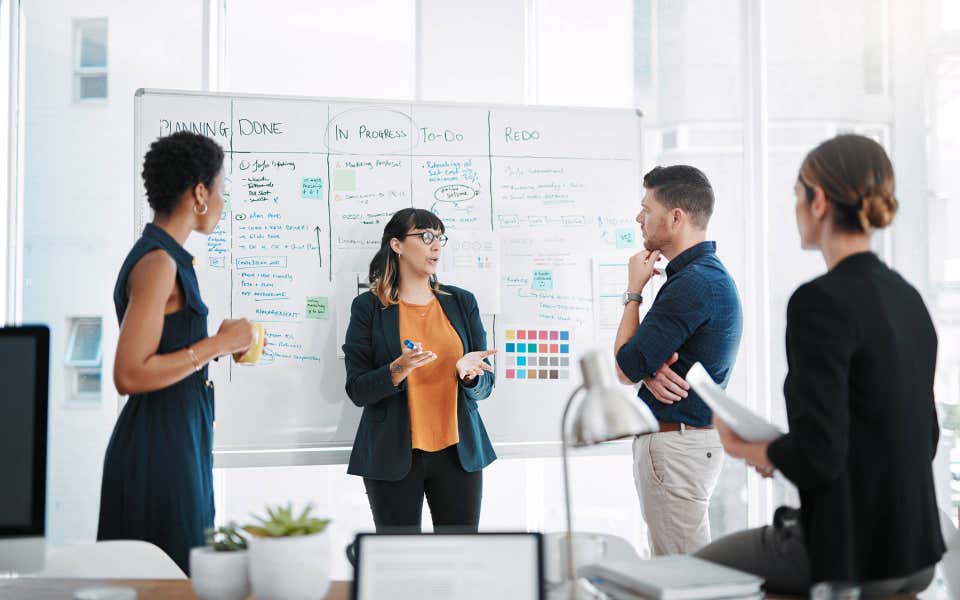 Purpose of the AgileSHIFT Certification
The AgileSHIFT certification will equip you to:
recognize and understand why transformation in your organization is necessary
utilize agile and lean ways of working to be able to work in more agile ways immediately
be part of a culture of organizational-wide agility
use the tailorable framework to champion change within your organization.
See our What is AgileSHIFT? page to find out more about the context and best practice behind the certification.
Target Audience
Most organizations know that they need to transform, and work in a more agile way. Yet a frequent problem is the creation of isolated agile delivery teams unsupported by a wider organizational engagement initiative. These agile delivery teams need to interact with other business functions including: Finance, HR, Operations, Sales & Marketing and Legal. Often, these teams do not know why an agile approach is being used, the benefits associated with it or how best to enable that way of working. Plus, their traditional working processes are not set up to support agile. This is where current approaches to organizational-agility are failing.
AgileSHIFT has been designed to be used by the entire organization, regardless of role, function or seniority. Through enabling the whole organization to learn and understand the value and benefits of agility and where and how it should be adopted, the organization can begin to transform.
Pre-Requisites
To take the examination you must have taken an AgileSHIFT training course with one of our accredited training providers.
Examination Format
The AgileSHIFT certificate is gained by attending a training course delivered by an Axelos accredited training provider and passing the exam. There are two options for exam delivery:
Individuals can sit one exam at the end of the training course.
Or, utilize our new exam delivery option which offers a three-part exam across the training course.
AgileSHIFT is all about winning over the hearts and minds of the entire organization. We have introduced this exciting new delivery option to make the process as interactive as possible and focused on the learning. Please note: different training providers will offer different options so we recommend you check before you book, based on your preferred learning style.
Format of examination
33 questions
20 marks required to pass (approx. 60%)
45 minutes' duration
Examination Languages
The AgileSHIFT exam is currently available in English only.
Certification Renewal
Starting 2023, all PeopleCert Global Best Practice certifications will need to be renewed after 3 years. Looking to renew your certification? Find out more.