What is AgileSHIFT®?

The context
Most organizations today recognize that the business landscape is changing and if they want to survive, they need to welcome change. The most influential and pervasive factor that has brought about significant transformation has been the rise of digital technology. This tech shift has been the leading cause of change, driving the rise of disruptive organizations.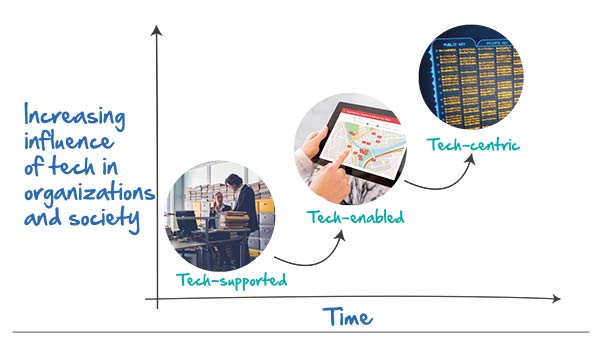 Transformation is necessary.
It is also hard.

Introducing AgileSHIFT
AgileSHIFT is our solution for enterprise agility. Our guidance, training and accredited certification programme was created to equip every single person in your organization for transformational change. It equips your staff with the knowledge and guidance to confidently understand, engage with and influence change by embracing agile and lean ways of working.
This lightweight, tailorable framework provides explicit guidance on the known barriers to successful transformation, providing both individuals and organizations with accessible, practical, and solution-driven guidance.
Taking a holistic view of an organization, AgileSHIFT will create and support the champions of change your business needs to thrive in an increasingly competitive and disruptive workplace.
Who is it for?
Most organizations know that they need to transform, and work in a more agile way. Yet a frequent problem is the creation of isolated agile delivery teams unsupported by a wider organizational engagement initiative. These agile delivery teams need to interact with other business functions including: Finance, HR, Operations, Sales & Marketing and Legal. Often, these teams do not know why an agile approach is being used, the benefits associated with it, or how best to enable that way of working. Plus, their traditional working processes are not set up to support agile. This is where current approaches to organizational agility are failing.
AgileSHIFT has been designed to be used by the entire organization, regardless of role, function or seniority. Through enabling the whole organization to learn and understand the value and benefits of agility, and where and how it should be adopted, the organization can begin to transform.