ITIL 4 Digital and IT Strategy: developing digital leaders

February 5, 2021 |
 3 min read
What does it mean to be a digital organization and what are its key capabilities?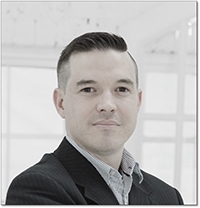 I often contextualize the discussion by focusing on what the desired end state of an organization is. Therefore, I would say a digital organization has the capabilities needed to proactively, rapidly and continually transform its strategy and operations by leveraging current and emerging technologies in innovative ways to improve customers' experience, value and reach.
Digital capabilities include things like customer experience, operational excellence, leadership and governance plus strategy and innovation. Ultimately this results in continually growing and maintaining profits and/or market share in a digital economy.
George Westerman, one of the leading digital business thinkers, put it another way and said: "When digital transformation is done right, it is like a caterpillar turning into a butterfly, but when done wrong, all you have is a very fast caterpillar.
To ensure digital transformation is "done right", digital leaders need to be and do a number of things:
Provide clear definition, vision and direction of what digital transformation means to the organization and what the digital end state will look like. For example, what does "cloud first" actually mean to employees and, more importantly, to your customers?
Focus on the guiding principles that help people align themselves to a digital vision, such as those in ITIL® 4 Digital and IT Strategy.
Must have the ability to see through a "technical lens" i.e. to see how technology can be applied to key business scenarios, market opportunities or improvement opportunities in operations.
Must have a strong handle on organizational change
Focus on establishing and nurturing holistic digital and leadership capabilities
Be active, visible and hands-on champions of transformation.
Proactive or reactive digital transformation?
The COVID-19 pandemic has been an "ice bucket shock" for organizations. For example, retailers digitizing products and services to maintain revenue, schools going digital to continue delivering education or doctors providing online consultations.
Companies are now increasingly pressed to find cheaper, more innovative ways to survive under the constraints we have. That said, they need to look beyond aspects of remote work to focus on future performance: what opportunities will it bring, what new behaviours in customers will evolve and, consequently, how will organizations need to build or align products and services?
So, a key characteristic of today's digital leader is knowing how to leverage competitive advantage; using technology in innovative ways to accelerate opportunities and develop products and services that align with new customer behaviours.
Organizations shouldn't underestimate the importance of effective leadership for successful digital transformation: combining a clear and powerful vision with the ability to challenge assumptions and beliefs.
ITIL 4 Digital and IT Strategy: grounded skills for digital transformation
Fully understanding digital transformation can be challenging. As an emerging practice, there are so many different definitions, models and approaches and a lot of conflicting advice on how to do it right.
Both business and IT teams need a common reference in order to understand each other effectively and I feel ITIL 4 Digital and IT Strategy has encapsulated what's important; with well-grounded guidance to help leaders refine their ability to discuss and define digital strategy.
But who is this module for?
If you already have strong leadership and digital capabilities – and are some way along the digital transformation journey – this module provides great validation and additional pointers to refine your approach.
Otherwise, if you are just starting the journey, ITIL 4 Digital and IT Strategy will offer significant help: defining what digital transformation might look like and the expectations of you as a leader – defining a strategy, measuring where you are now and structuring how to deliver the strategy.
If you're not a digitally savvy business leader, it may create a gap in your organization's ability to leverage technologies innovatively and apply them to critical business, market and customer challenges. Those who learn to play on both sides of the field – thinking business and technology simultaneously – will be in high demand.