ITIL® Misconceptions: "ITIL is only for big organizations."

September 23, 2016 |
 4 min read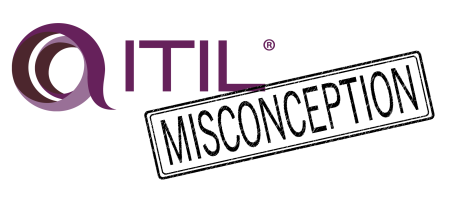 Susie Farquhar discusses why ITIL is "not only for big organizations" and can be used by organizations of any size.
Is ITIL only for large organizations? Over the years in my consulting role I've encountered a number of people who believe ITIL isn't for their organization because of that misconception.
They often feel that ITIL is too big, complex and arduous for their business, saying something like: "I don't have and can't afford to employ 26 process owners."
By thinking of ITIL as a cumbersome set of rules designed for big businesses, many professionals think that ITIL is going to radically disrupt their organization by forcing them to change how they do things; this simply isn't the case.
In essence, ITIL is a process approach that should be tailored and can fit any business no matter what shape or size. It's the process approach of ITIL where much of its value lies. I once had a CIO say to me "My different technical teams can't use the same process for Change Management!". What she didn't understand is that it's not a structure set in stone, it's merely saying: "that thing there that you are already doing is, in fact, part of this process". The process flow, once documented, then clearly shows where it goes next, and who needs to do what in what timeframe.
A tailored approach
By thinking about ITIL as a process approach the guidance can be cherry-picked, with organizations selecting which elements they need and are most relevant for their size of business. While professionals should understand the full service lifecycle and how the stages interlink, individual businesses can focus on what's interesting and useful to their organization.
When I support businesses beginning the adoption of ITIL, I always advise them not to "eat the elephant" all in one go, but in small bites. Organizations should start by thinking about the problems and issues they have then look at ITIL to address and improve those areas. Once the fundamentals are in place, they can then use ITIL in a more sophisticated way to evolve their service offerings by, for instance, becoming faster or more integrated.
A resource for resourcing
Within ITIL's process approach, there are universal resources that can be used by organizations regardless of size. For example, one of the very basic ideas within ITIL of using a priority matrix in Incident Management to focus technical effort is even more important for a smaller organization where these resources are often spread very thinly.
Another very common denominator for problems across teams is lack of role clarity: clearly documented ITIL processes can be used by businesses of all sizes to bring clarity to roles and responsibilities.
Just because ITIL has 26 processes, and each one must have a Process Owner - that doesn't mean having 26 different people each doing one of them, but assigning each of the roles to an existing position in your organization chart in a logical manner.
Regardless of size, every business needs to understand who its customers are and what services they need. By using ITIL's Service Portfolio and Catalogue Management processes, all IT service provider organizations can get clear about what's necessary and be more strategic in their approach.
See our ITIL section for more information.
More blogs in our ITIL Misconceptions series
ITIL® Misconceptions: "ITIL is for infrastructure or production only."
ITIL® Misconceptions: "ITIL is a standard to adhere to"
5 popular misconceptions about ITIL®: 'ITIL is a standard', and other folk stories