Superhero Takeaways from Pink20 Global Conference

March 5, 2020 |
 3 min read
What an exciting time it is to work in Service Management! Attending the Pink20 conference was a great example of why that statement holds true now more than ever. It was an event we at AXELOS won't soon forget.
The opening General Session lead by Pink Elephant's President, David Ratcliff, was kicked off with a welcoming of the participants to his "Bat Cave".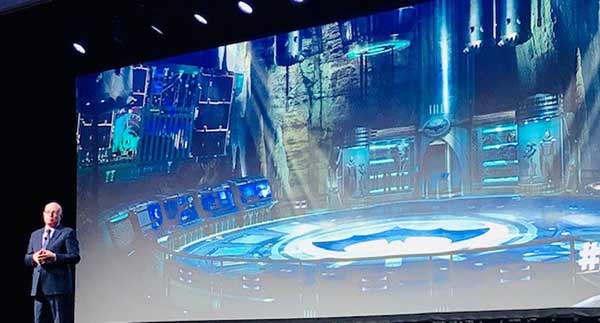 He set the tone for the conference by noting that unlike other superheroes, Batman doesn't possess any superpowers: "He is successful because of his ingenuity, his ability to create very clever inventions, his use of cutting-edge tools and technology, and his courage." Which is what those working in service management do every day. They are ordinary people who must do extraordinary things with the resources they have in order to keep up with the ever-changing demands of businesses and their stakeholders.
The opening Keynote Speaker Allan Pease, author and communication expert known as "Mr Body Language", spent the remainder of the morning session consulting the audience on "communicating for results". This theme of communication tools and leadership skills was woven in throughout the conference. It was a key indicator that IT service management is now, more than ever, at the forefront of business and the secret weapon of organizations undergoing digital transformation.
Additional nods to communication and leadership skills included: Leadership Lessons Learned from Batman by Pink's Jack Probst, Leadership Optimizer: The Lean IT Leader by Pink's Troy DuMoulin, Communicate with Impact: Elevate Yourself as a Leader by Director, Client Relations & Communications, Linda Hubbs, "We Never Talk Anymore"; Building Relationships Across the Service Value Stream by Allan Dresser, ITSM Manager at the US Department of the Navy.
These types of sessions were an evident indicator of how IT service management is shifting away from working in silos and separately from the rest of the business. Instead IT service management teams are becoming deeply embedded in other parts of organizations such as marketing, human resources and sales. They are the individuals that are shaping companies' strategies and business growth through communication and leadership.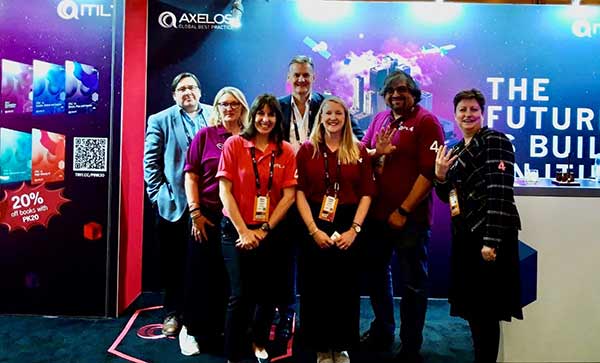 Axelos had some appearances in Gotham too! Some highlights included hosting sessions on the higher levels of ITIL® 4, such as a workshop on High-velocity IT: Helping Aspiring Organizations Work Like Digital-Natives, using a "Mars Lander" simulation experience. This was co-led by our very own Akshay Anand together with Director of Business Development at Gaming Works, Paul Wilkinson. Our CCO Catherine Newman discussed the Four Pillars of Digital Transformation, all of which are at the very heart of ITIL 4. We further hosted a Lunch and Learn session, which touched on tips for moving organizations from ITIL v3 to ITIL 4.
Throughout the conference I enjoyed listening to leaders and practitioners share their own personal stories and experiences with ITIL. Whether trying to understand how to move their organizations from ITIL v3 to ITIL 4, creating more customer value through cultural shifts, volunteering for case studies, or just looking for the upper levels of ITIL 4's Managing Professional books, participants didn't hold back their feedback, and we took it all in.
What was most rewarding was getting the real-time anecdotes of how ITIL 4 is being used in the market today…and the jury has reached a verdict; ITIL 4 and particularly its upper levels are creating a bridge from IT to the rest of the business in a way that is transformational. It's allowing everyday people to do extraordinary things.