Human-centred ITIL Service Design White Paper

April 17, 2019 |
 20 min read
This white paper provides a working definition of HCD, and identifies areas it can support ITIL and discusses how a synthesis of the two can help organizations.
Introduction
Organizations face enormous complexity and expense when building and maintaining efficient and effective IT services with a significant cost and effort attached to any IT infrastructure and its associated IT services. It was the need for a framework to assist in streamlining and simplifying the implementation and ongoing maintenance of these services that led to the creation of ITIL, in an effort to standardise IT management practices and promote compatibility between organizations.
In the decades since its introduction, ITIL® has proven to be very popular, and has seen wide adoption across the public and private sectors by organizations as diverse as holding company HSBC, technology company IBM and the United States federal government's National Aeronautics and Space Administration.
ITIL provides organizations with a clear series of standard practices, and helps companies to improve their methods of service provision. For some organizations, however, the adoption of ITIL can be made even more effective by implementing it alongside other frameworks or models.
One such model that works very well alongside ITIL is human-centred design (HCD). Despite pre-dating ITIL's introduction by nearly three decades, HCD is only now being considered as a valuable adjunct to the ITIL framework, helping to answer questions that are not a primary focus of ITIL. By implementing a hybrid model of ITIL and the philosophy of human-centred design (also known as and used interchangeably with 'design thinking') organizations can receive benefits from both.
This white paper will provide a working definition of HCD, identify areas where it can be used to support ITIL, and discuss how a synthesis of the two can help organizations to better achieve their goals, with reference to real-world examples.
What Is Human-Centred Design?
At its core, HCD proposes that issues with a service are best solved by involving the people that the service is intended for at all steps of the development of a solution. Through rich qualitative and quantitative research, carried out prior to the design phase of a service or solution, HCD strives to understand users' needs, motivations and limitations. This understanding is used to create services and assets, as well as the concepts that underlie both, to fit users instead of making users fit the concepts. In its text 'The Field Guide to Human-Centered Design', international design and consulting firm IDEO identifies three phases to the HCD process. These have been designed to help shape decision makers' thinking, ensuring that they are positioned to generate solutions that enable end users and customers to achieve their goals. The three phases are:
Inspiration
Ideation
Implementation
The HCD process is designed to bring problem-solving back to basics. It involves having empathy for end users, and developing an understanding with them. It also helps decision makers to approach both the problem and the process of building the solution in the right way.
In the first phase, inspiration, researchers observe the people who will be making use of the service or solution, identifying their problems and goals, and noting what barriers, including IT products, hinder the objective. Here, the researchers strive to gain as complete an understanding of the user as possible, including their needs, motivations, desires and more. This should always be done at the start of development of a solution, and long before any possible solutions are considered. Without a proper understanding of the problems and how they affect the user, it is incredibly difficult to develop a solution that adequately addresses their pain points.
The second phase of HCD is ideation. Here, decision makers begin to develop a solution to the problems identified in inspiration, identifying opportunities for change through a process of testing and refinement. They are encouraged to look at the issue ahead of any external considerations, first generating what is referred to as a 'future state target', which outlines the desired result of the solution. Being bold during the ideation phase, and not being afraid to dream big when it comes to inventing solutions ensures that when the organization does eventually go to market, it will be with an offering that is effective and targeted.
This process involves imagining a solution that best serves the needs of the customer or end-user prior to introducing secondary considerations such as scalability, financial cost, required expertise and automation ability. Although it sounds unrealistic, this approach aims to avoid the exclusion of valuable and achievable solutions that could be discarded prematurely because of overly conservative thinking. It also allows business stakeholders to develop empathy and a clearer understanding of the end users' world. Developing a strategy and future vision for the service that is aligned primarily with the user will also ensure that future releases continue to build on initial successes. This forces decision makers to avoid dismissing good solutions based on old data, and encourages them to undertake expansive research and sincere reflection as to the specific capabilities of their organization.
With this process, decision makers are primed to reach solutions that are, in IDEO's words, 'desirable, feasible, and viable'. Working first from a clear understanding of users' needs and motivations, decision makers can collaborate with users and other stakeholders to determine not just what is desirable to them, but what is technically feasible and financially viable. Care must be taken to ensure that the range of solutions addresses the identified issues and is still within the organization's ability to achieve.
Once the ideation phase is complete, and decision makers have reached a suitable solution, the final phase, implementation, can begin. In this phase, designers and developers action their chosen solution, testing it with end users and continuing to fine-tune and iterate their proposal to ensure maximum effectiveness.
The HCD process is designed to be open-ended, embracing ambiguity by encouraging decision makers to become comfortable with the idea of not always knowing the answer to the problem that they are looking to solve. They are encouraged to see the stated problem as their initial and primary point of reference.
From this starting point, decision makers should take the time to build a comprehensive roadmap for the project, ensuring that at every step the issues of the user are continually examined and used as a point of reference. This may require taking an approach that sees 'desirable, feasible and viable' as three areas in which initial solutions must be balanced. The goal should then be to scale up in steps and ultimately comprehensively address the problem while staying within the organization's technological capabilities and business requirements. This approach has rewarded businesses such as Nike, Apple and Uber with significant market shares and sharp growths in revenue.
HCD and service delivery
Although the history of HCD is most commonly thought of in terms of consumer goods, it has always played a part in the development of services. Translating an abstract philosophy like human-centred design into something as hard-edged and tightly defined as operations support can be difficult, but it is far from impossible. This is demonstrated in the work of Dr Sabine Junginger, Head of the Competence Center for Research into Design and Management at Lucerne University of Applied Sciences in Switzerland. In her text 'Transforming Public Services by Design: Re-orienting Policies, Organizations and Services around People', Dr Junginger argues that an HCD approach is essential to developing policies and strategies that result in services which better serve the needs of the end user. Although not aimed at private sector organizations, much of the text is still applicable to their work. In particular, the lessons regarding placing focus on the user from ideation to strategy and implementation are universal and can easily be applied to ITIL processes.
Fundamentally, Dr Junginger argues that HCD is essential for any organization looking to deliver a service that aligns with the end user's needs, motivations and limitations. Although the examples she uses are taken from the public service, they are also of value to any private sector organization looking for a model of good HCD practice. Key amongst them is the United States Postal Service's Domestic Mail Manual Transformation Project. An extensive, multi-faceted and multi-year endeavour, the people behind the project were aware of the importance of putting users at the centre of the work. One example of this is the USPS' attempts to streamline and restructure its pricing, preparation requirements and payment options to better meet the needs of use its services.
In its April 2002 Transformation Plan document, the USPS acknowledged the diverse range of customers who rely on its mail carrying services, including small, medium and large businesses as well as individual consumers. This can be related to the ITIL concepts of 'patterns of business activity' and 'user profiles'. A focus on the needs, motivations and limitations of differing customer types demonstrates an understanding by the USPS of the importance of human-centred design when creating services for a diverse range of people and organizations. This can be used as a model for any organization looking to better connect its strategy for IT service management with the specific requirements and desires of the intended end user.
What does a synthesis of ITIL & HCD look like?
HCD and ITIL can work together very effectively, but are still at odds with one another in some areas. The ITIL framework considers the people side of an IT service, but does so in a manner that is geared towards binary pass/fail metrics, which will not always give appropriate consideration to end user behaviours, and how these behaviours influence the customer experience.
The use of a hybrid model, referred to as the Human Centred ITIL Service Design framework, better enables the delivery of IT Services, allowing businesses to create more precise and meaningful support models and metrics to fit the needs of the users. This framework situates ITIL within the HCD philosophy, and is able to take into account the overarching landscape of an IT service, while also considering what metrics are most valuable to the business. For example, a human-centred approach to SLAs would not be concerned with a promise of 99% uptime or incident restoration time, but rather would conduct research and prototype metrics with end users and customers. This would allow the business to clearly define how IT is positively influencing (or negating) the organizations' outcomes, and ultimately the customer experience.
This can be illustrated further by a common (and reoccurring) incident within the airline travel industry: the allocation of the same seat number to more than one passenger. Standard metrics mandated to the service provider of the travel system by IT would be focused on minimising the number of times these incidents occurred, while ensuring that incident recovery time is as short as possible. Based on these metrics, the service provider may meet the agreed service levels and be able to provide a report that shows they have exceeded every SLA. However, these metrics do not necessarily reflect the reality of the situation, which could be dissatisfaction among passengers and front line staff. Human Centred ITIL Service Design understands the limitations of these kinds of metrics and how they relate or distance themselves from the actual mechanics of serving and satisfying customers. In this example, a human centred design IT metric would be the number of customer complaints relating to duplicate seating decreased by, for example, 20 per cent each month.
This realisation has led to the development of 'outcome-based agreements'. These are SLAs that have been designed to closer align with the objectives of a client business, foregoing more abstract guarantees and instead structuring their service towards delivering an output more in line with the end customers' expectations.
How a fresh approach can solve problems, not just symptoms
This hybrid model has the potential to help resolve some previously intractable problems. Key to this is the use of a tool referred to as the double diamond framework. The double diamond is a visualisation of the process by which a designer reaches a solution that is 'desirable, feasible, and viable'. It divides the process of creating a product, service or good into two broad phases, 'designing the right thing' and 'designing things right'. The goal of splitting the process in this way is to make clear to the designer that the act of creation is actually twofold, developing both an accurate model of a problem and a solution that addresses that problem. It also highlights that as much time, if not more, should be spent on understanding the problem as is used to build a solution. This is essential, as a well-executed but badly-targeted solution can be just as ineffectual as one that is directed at the right issues but poorly executed. The two phases of design are then further sub-divided into four stages (Discover, Define, Develop and Deliver) which provide a high level framework and sequence from initial research to final deployment.
The first stage is Discover, which starts with an examination of the brief. This involves studying the problem statement or question provided by the business and breaking it down into individual elements, such as the environment, purpose of the design work, and assumptions behind the engagement. This is then used to build a comprehensive, although temporarily unstructured, image of the issue, which is clustered into topics to limit the scope of subsequent primary and secondary research. In the context of the boarding agent, this means examining the role of the boarding software system, the protocol for boarding passengers and the processes in place for reporting IT faults, amidst myriad other factors. Research would include, as a minimum, in-depth interviews with decision makers (IT and airports managers), interviews with support staff (IT personnel, service desk personnel, and external IT service providers) and, most importantly, observation of the end users in their environment and interviews with them.
The next stage is Define. With the knowledge gained in the previous stage, common problems, service gaps and other issues can be expressed as opportunities for improvement. This information is then collated and distilled into insights, presented in a range of outputs including current state user journey maps, empathy maps, personas, archetypes, stakeholder maps, eco-system mappings and schedules, along with whatever else is deemed valuable. A common goal in this stage is to ultimately produce a series of redefined problem statements framed as open-questions, usually beginning with 'how might we…'. In this scenario, an example might be:
"How might we develop a better way to track incidents and workarounds, so that we can get a better understanding of how IT contributes to delays and frustrations at the gate in order to ensure that future tools best serve our frontline staff?"
The end result of these two stages is a more detailed and directed understanding of the problem, ensuring that the solutions used are 'Designing the right thing'.
The Define stage gives an understanding of what is desirable and what the opportunities are for the business to best address end user requirements. The next step is 'Designing things right' and can be the next stage of Develop, in which the solutions to a problem are actually created. Often the collection of 'How might we…' questions are used as the starting point for this, and striving to involve as many people in the business as possible ensures that the process is creative and broadly consultative. The ideal output of this stage is a 'future state blueprint', which illustrates the ideal customer and employee journeys, and only begins to articulate the systems and features the business will be required to build to support those journeys. The purpose of the future state blueprint is to guide and direct the efforts of the business. Working with business and specialist stakeholders, rigorous research and analysis is conducted to determine what solutions are financially viable and technically feasible.
An ideal output of the Develop stage would be a pipeline, or roadmap, of projects and features that incrementally build towards, and support, the ideal end user and customer experience. A key concept in the design of features and products is 'co-design', in which the consultant or developer works in close collaboration with end users to ensure that their needs and desires are addressed. Problems should be attacked at the root, addressing causes instead of symptoms. An example of this would be questioning whether a boarding agent is actually required to scan tickets. Airlines such as Lufthansa are already turning to technologies such as facial recognition, removing the need for tickets and scanners at the gate and allowing staff to focus on preparing the aircraft for departure. This solution requires significant financial and technological investment, so an alternative first step, or less costly starting point, could be the implementation of a monitoring tool that records the number of times, and under what circumstances, the boarding computer system fails. This would allow management to begin to determine the sequence of events that compromises the ability of the employees to deliver quality customer experiences, and so develop better more streamlined solutions.
The end result of the Develop stage is a list of products, features and services, which are then used in the final stage, Deliver. During this stage, business and desirability stakeholders articulate the sequence in which these projects should be developed. This balanced approach ensures that the addressing of key customer issues and desires is balanced against the business' technological capabilities and expenditure.
Each solution or project should be prototyped and tested with users in either a real-world scenario or as close to real-life as possible, ensuring that it is best formed to address the needs of the users. It is important to note that although the four stages are listed sequentially, there is a great deal of interplay between Deliver and the other stages, as HCD recognises the importance of iteration and continual refinement in product development. Deliver is the building and testing phase and involves moving from rudimentary prototypes to more refined solutions, ultimately resulting in products and solutions. As such, the line between Deliver and Define is the most blurred of any two stages, as lessons learned in the former frequently become the basis for ideas that must be addressed in the latter. Many organizations address this interplay by using agile delivery methodologies, with designers and researchers frequently required to work a sprint or two ahead of developers to ensure that each feature or release is fully aligned with users' needs and desires.
Conclusion
ITIL provides a strong framework for service delivery, but the design of any IT Service can be made even more effective through the incorporation of HCD. The integration of a human-centred design philosophy into the ITIL framework preserves what is strongest about it, providing a clear understanding of how an organization's IT infrastructure aligns with its business goals, while also enabling it to better answer the questions that should precede any implementation of ITIL.
With Human Centred ITIL Service Design and the use of high level frameworks such as the double diamond, problems can be more precisely defined. Understanding the needs of the end user allows better understanding of business objectives, helping to design IT services, support models and service level agreements. ITIL encourages these because they focus on and support delivering value for the business while giving IT organizations a firm point of reference. The result is a more cohesive and effective approach to designing and measuring the IT Services that are the foundation to delivering organizations' business outcomes.
Bibliography
IDEO. (2015). The field guide to human-centered design. San Francisco, Calif: Design Kit.
ITIL v3 (Information Technology Infrastructure Library)/Introduction. (2017, July 25). Wikibooks, The Free Textbook Project. Retrieved 02:10, August 8, 2018 from https://en.wikibooks.org/w/index.php?title=ITIL_ v3_(Information_Technology_Infrastructure_Library)/Introduction&oldid=3246422 [Accessed 7th March 2019]
Junginger, S. (2017). Human-Centered Design and Public Sector Innovation - OPSI. Retrieved from https:// www.oecd.org/governance/observatory-public-sector-innovation/blog/page/human-centereddesignandpublic sectorinnovation.htm [Accessed 7th March 2019]
Junginger, S. (2017). Transforming public services by design. London: Routledge.
Lufthansa Group. (2018). Lufthansa begins biometric boarding at LAX, paving the way for nationwide usage at airports. Retrieved from https://newsroom.lufthansagroup.com/english/press-releases/all/lufthansa- begins-biometric-boarding-at-lax--paving-the-way-for-nationwide-usage-at-airports/s/67ae0931-52b9- 4663-98d0-7cc4dd94b020 [Accessed 7th March 2019]
Nessler, D. (2016). How to apply a design thinking, HCD, UX or any creative process from scratch. Retrieved from https://medium.com/digital-experience-design/how-to-apply-a-design-thinking-hcd-ux-or- any-creative-process-from-scratch-b8786efbf812 [Accessed 7th March 2019]
United States Postal Service. (2002). United States Postal Service Transformation Plan [Ebook] (p. 20). Retrieved from https://about.usps.com/strategic-planning/2002transformationplan.pdf [Accessed 7th March 2019]
About the author
Katrina Macdermid is an ITIL Global Ambassador and expert in the integration and creation of her framework; Human Centred ITIL Service Design. A qualified ITIL Master, the 3rd person in Australia and 90th globally, and Human Centred Design Consultant. Katrina has a solid background and history of managing large transformation projects valued up to $2 billion with some of the largest national and international globally recognised organizations. Katrina's Human Centred ITIL Service Design framework focuses on the Design & Operational Phases of the ITIL Lifecycle, challenging traditional support models and IT metrics typically used to determine how well (or not so well) an IT department is performing.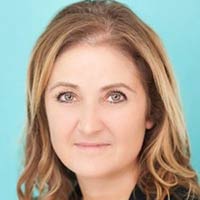 A skilled consultant and change agent, she has a strong track record of facilitating and executing transformational change initiatives that drive the use of Human Centred ITIL Service Design, to create a framework and process that integrates the needs of individual users, their environment, motivations and perhaps most importantly, their desire to use IT services. These unique and highly sought after core competencies have enabled her to assist organizations in building services and systems that complement our instinctive behaviours, enhancing the usability of systems, processes and frameworks that are strategically designed to the requirements of the business.
With a solid background in designing and implementing innovative new support models and service level agreements in industries like the airlines, global travel organizations, telecommunications, technology and services, Katrina's fundamental philosophy is that in order to be considered world standard, ITIL processes should incorporate the frameworks of human centred design. Katrina's exceptional communication, negotiation and program management delivery skills has enabled her to effectively direct and lead organizations in ensuring successful delivery of strategies and the achievement of business outcomes.
Katrina is a well-known speaker and lecturer on her framework: Human Centred ITIL Service Design. She frequently speaks at conferences globally on the subject as well as co-lecturing at Academy Xi (specialising in Human Centred Design). A Certified Practicing Program Director (CPPD) accredited by the Australia Institute of Project Management, in the field of Program Delivery, Katrina holds a depth of expertise knowledge and practical experience including a range of Program Management & ITIL certifications such as PRINCE2, PMBOK and CPPD.
For further information on ITIL Human Centred Design framework and Service Level Agreement please contact Katrina Macdermid, Director: KayJayEm Services https://www.linkedin.com/in/katrinamacdermid/
Acknowledgements
TOBIAS ROBINSON is a Human Centred Service Designer, design teacher and building architect working across multiple industries.
For some time he's been interested in how services come together as experiences for the people - it's therefore natural that a relationship with ITIL would develop.
He lives not far from the beach in Sydney, Australia and teaches in real life and online across the world - he works closely with ITIL masters and experts to help improve global organizations through Design Thinking and Humans Centred Design.
CHRISTOPHER BEST is an Australian writer and former journalist with several years of experience writing. With a body of work covering IT service design, data science, corporate risk management and fintech, he has worked with some of the largest and most dynamic technology companies in Asia-Pacific. He currently lives in Melbourne with his wife and works as a copywriter and digital marketing strategist.