UK International Search and Rescue: helping a country recover from natural disaster White Paper

May 20, 2020 |
 10 min read
This paper explains the work done by the UK International Search and Rescue team to help Japan recover from a tsunami in 2016.
Introduction
In March 2011, Japan was struck by a very powerful earthquake that originated in the Pacific Ocean 130 km north of Honshu island. The earthquake caused a tsunami that reached 40 m in height and flooded an area of 561 km2. It destroyed homes, businesses, roads, and railways and caused a cooling system failure at the Fukushima Daiichi Nuclear Power Plant. This led to a nuclear meltdown and the release of radioactive materials.
Over 450,000 people were made homeless and over 15,500 people died as a direct result of the earthquake. As part of the recovery effort, the UK International Search and Rescue team (UKISAR) was dispatched to the disaster zone.
UKISAR is a world-leading emergency unit that has developed processes and systems for urban search and rescue and methods for the rescue of people from collapsed buildings. The team is a combination of firefighters and officers from 18 UK fire and rescue services, supported by a small team of medical professionals. It has been developing its overseas fire and rescue capability since the 1990s and spent one week in Japan supporting a multi-national recovery operation. UKISAR is split into two cohorts, each of which serves for six months before being relieved by the other. Their training covers a wide range of specialisms, from search methods, including cutting through concrete buildings; to logistics, such as loading pallets for transport planes or handling search and rescue dogs. Its methods and guidance are documented and fed into United Nations protocols for international search and rescue efforts. The team is assessed every two to three years to ensure that it meets the required standards.
Roy Wilsher, who is the current chair of the UK National Fire Chiefs Council, chief strategic advisor to the Home Office, and a fire officer with 37 years' experience, was the strategic lead for the UKISAR team deployed in Japan.
In this paper, he explains the work his team did after the tsunami. He said: "I was watching the footage of the disaster on television. I told my wife I expected to be going to Japan and, within 24 hours, I was on a plane."
The view and the challenge at street level
When the team arrived in Japan post-tsunami, it and other multi-national groups were responsible for searching devastated areas that the Japanese self-defence forces had not yet reached. The UKISAR unit met relief effort co-ordination teams at an American airbase to plan activities on the ground.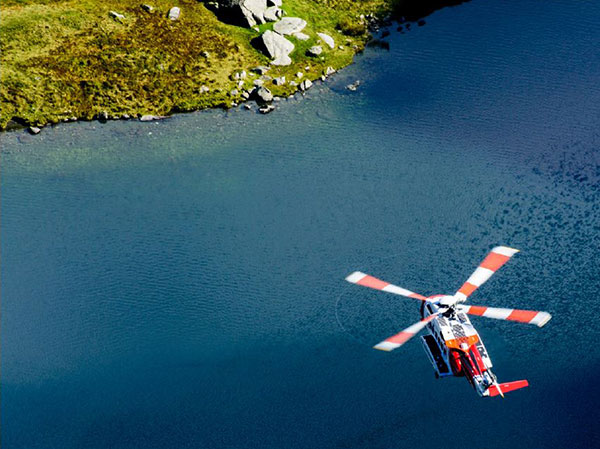 Roy explained: "Our job was to fill in the gaps with teams from around the world until the Japanese were able to take over. "Not long before the tsunami, we were involved in recovery efforts following the New Zealand Christchurch earthquake and most of our equipment was on a boat back to the UK. We had to use reserves, then beg, borrow, and steal what equipment we could before starting our work in Japan."
That equipment included shelter, food and water, communications, cutting machinery, search cameras, and decontamination cleaning materials. The team aimed to be self-sufficient for at least 10 days so they were not a burden on the local authorities.
Japan is known for its efficient and effective civil defence and fire services, and the Japanese are very experienced with natural phenomena like volcanos, tsunamis, and typhoons. However, the destruction caused by the Japanese tsunami was on a scale that Roy and the UKISAR team had never seen before.
Roy said: "I had never witnessed anything as widespread as this. It was street after street and town after town of utter devastation, all the way up and down the coastline for miles. We were driving down streets thinking 'where do we begin?'
"A square metre of water weighs about a ton, and this coastline had been subjected to millions of tonnes of sea water; a mass coming in so quickly that it creates a force moving everything in its path. With so many wooden buildings, there were very few that could stand in its way." UKISAR met with two teams from the USA and became part of a 200-person convoy on the journey from the US airbase to the centre of recovery operations.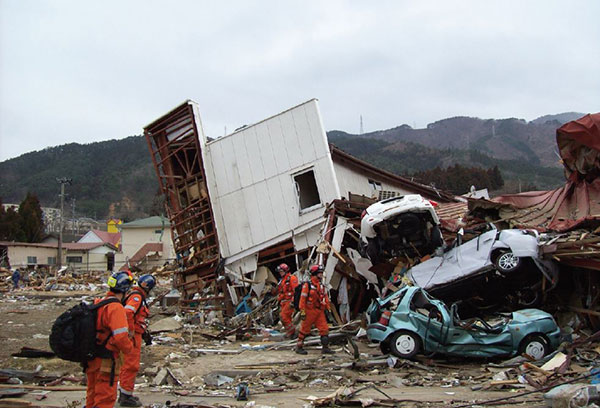 The teams on the ground were allocated areas to conduct search and recovery activities, which continued from dawn until dusk each day. The environment was filled with countless collapsed buildings. This is not unusual in disaster zones, but the fire and rescue service professionals had to be cautious because another earthquake could hit at any time. An aftershock of magnitude 6.8 that hit while UKISAR was operating underlined the risk of another earthquake and tsunami, this time without the Japanese early-warning systems, which had been destroyed in the disaster. Roy said: "We weren't used to feeling the ground shake."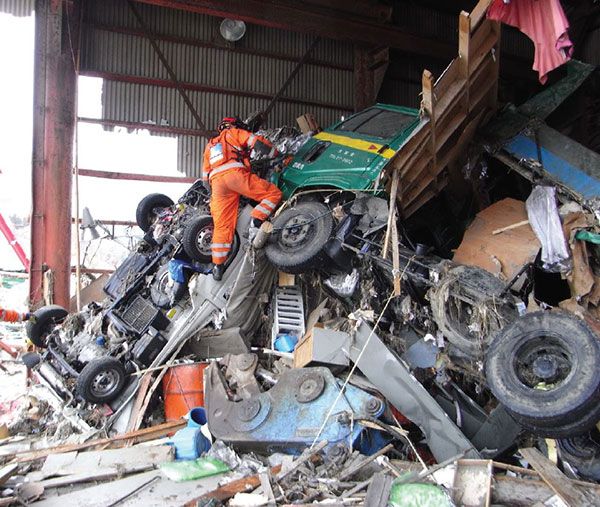 Supporting the population and cultural sensitivity
By the time UKISAR and the multi-national teams were operational, the floodwater was very high and very cold. This reduced the chances of finding survivors, so the focus shifted to recovering bodies from the debris. Roy explained: "Fire and rescue personnel are accustomed to dealing with bodies, whether in a fire or a road-traffic accident.
However, there were certain Japanese protocols we had to follow in this instance. We had to learn how to lay a body – with arms in a particular position and shoes put at the side – as a mark of respect. It's very important to recognize the cultural norms of the country you're working in and abide by them. As an international team, we have to show that we're there to help and support the population, but not in a way that suggests we know better. It's about being sensitive in the situation."
In turn, the overseas rescue teams had to avoid becoming a burden of any type on the disaster zone. Having pre-packed meals, water suppliers, and basic shelter facilities ensured there was no need to use local resources that were meant for the devastated and displaced Japanese population.

"Part of our role was giving the Japanese people reassurance that the world hadn't forgotten them. That meant interacting with local people who, while being stoical, were also very grateful. We had queues of people standing on the road applauding us, bowing, and saying thank you for our work."
During their week of activity in the disaster zone, the teams were operating only 80 km north of the Fukushima nuclear plant, so they were equipped with radiation-reading devices that would warn them if the nuclear meltdown became worse.
"We had to learn how to lay a body – with arms in a particular position and shoes put at the side – as a mark of respect. It's very important to recognize the cultural norms of the country you're working in and abide by them"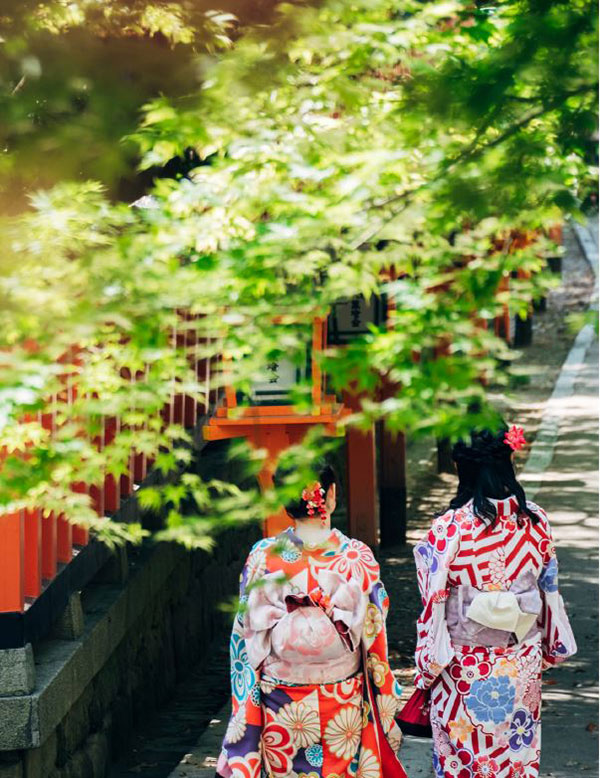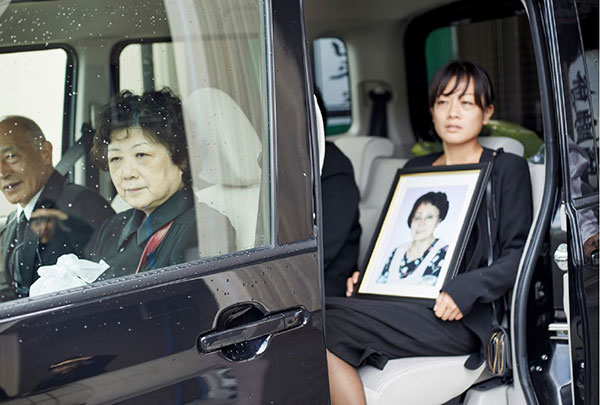 The value of a disaster recovery simulation exercise
In 2010, Roy was the director for Exercise Orion: a disaster simulation exercise based on a fictitious earthquake and involving other countries' recovery teams. The more authentic you can make such exercises, the better you can perform when it counts. This exercise was held at sites across the UK and involved rescue teams from seven countries. It was extremely valuable in Japan, particularly when establishing central command and organizing effective and measured communications.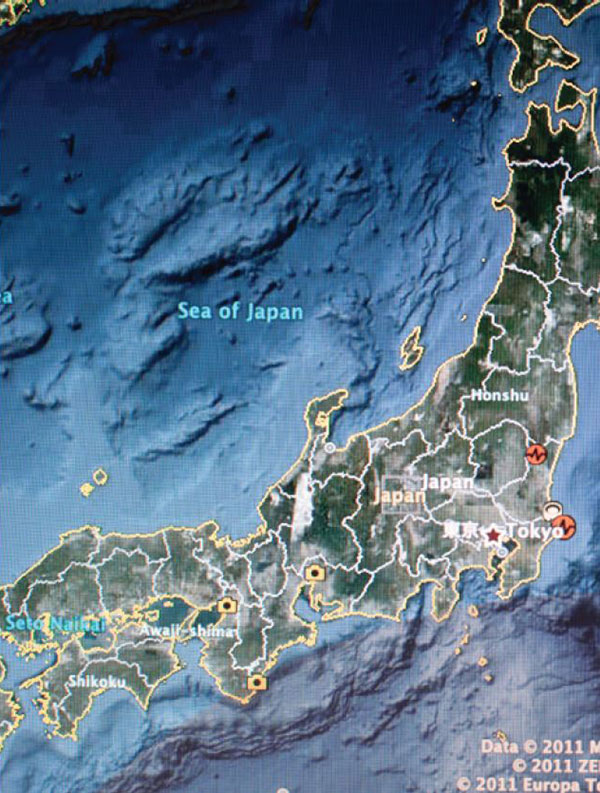 Political involvement
Whenever there is a significant event or disaster, politicians want to be very visibly involved in the recovery. Those leading search and recovery teams should expect politicians and governments to demand information and involvement and be willing to work with them without compromising their operations.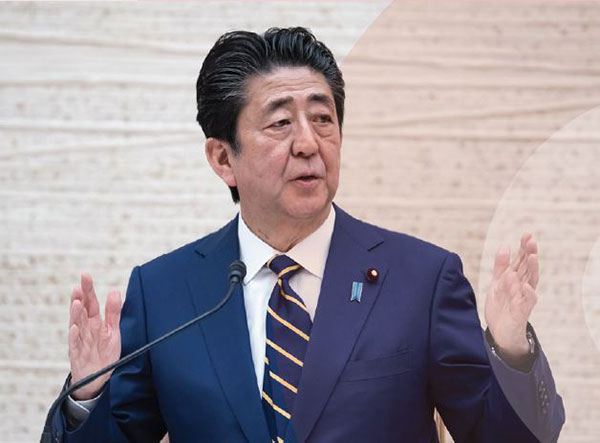 Media engagement
Managing the media is, in the era of 24/7 news and social media, virtually impossible. Instead, it is more about working with the media, helping them to promote stories that are accurate and not unnecessarily sensationalized.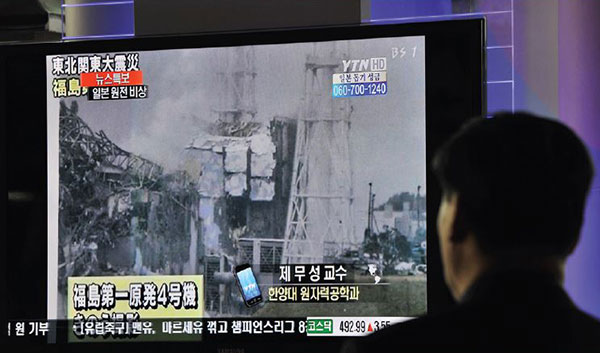 Logistics
Logistics experts are vital. For the Japanese operation, there were 12 tonnes of equipment to transport, which needed to be loaded in the right order and stacked efficiently. UKISAR had practised creating a relief convoy during Exercise Orion and, one year later, that practice paid off in Japan.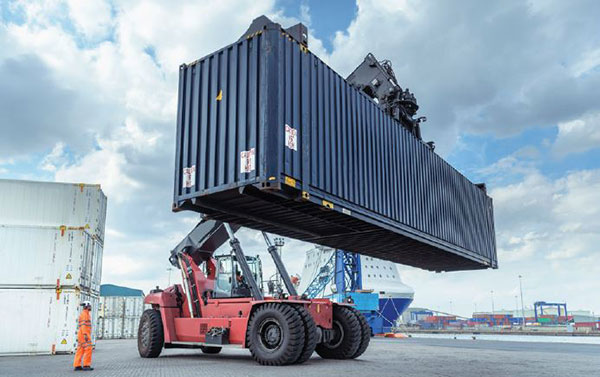 Generic capabilities and professional capacity
It is important to equip people with the skills to adapt to the emergency scenario in front of them, but also to recognize that nobody is superhuman. It is impossible, for example, for someone to work for 24 hours straight without their decision-making capabilities suffering. There should be professional medics to review the team's well-being: are they over-tired or stressed? Roy added: "Our team is used to making things better for people following a disaster. When there is less chance of improving a situation, it becomes more stressful. Luckily, in Japan, we were making a difference and helping things to get better."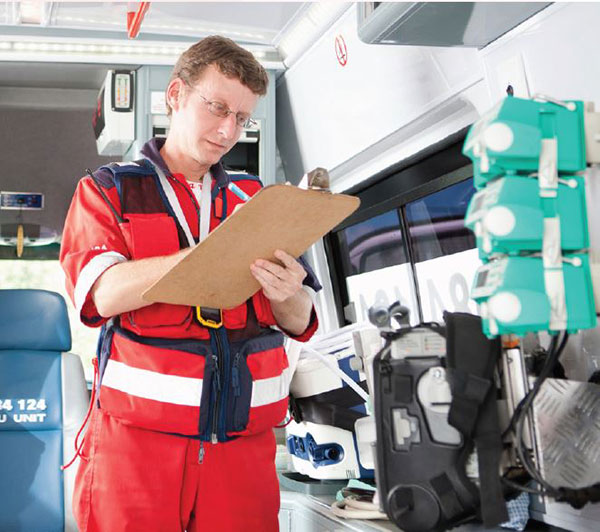 Civil protection in a command structure
Firefighters are used to being issued orders in a crisis. However, when other professionals who are unfamiliar with a command structure are involved, they might respond to an order with 'why?'. Often, there is no time for discussion in a disaster scenario; you need to build trust with people outside the team so that they will follow a command. The explanations can come later.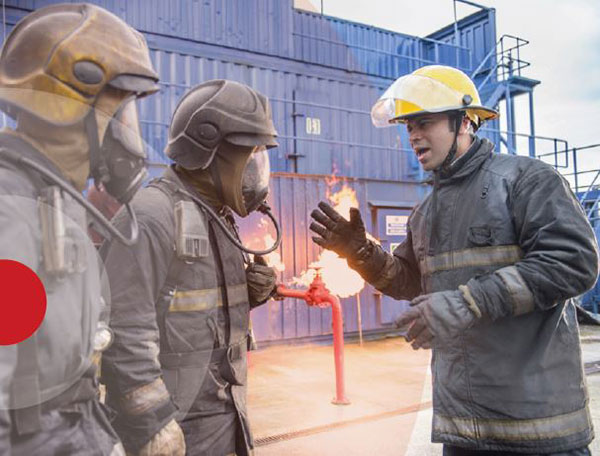 People back at home
When working in the dangerous conditions typical of a disaster zone, family and friends at home will worry, especially if they do not receive any communication for several days. Although it was difficult in post-tsunami Japan, the team took every opportunity to contact those at home.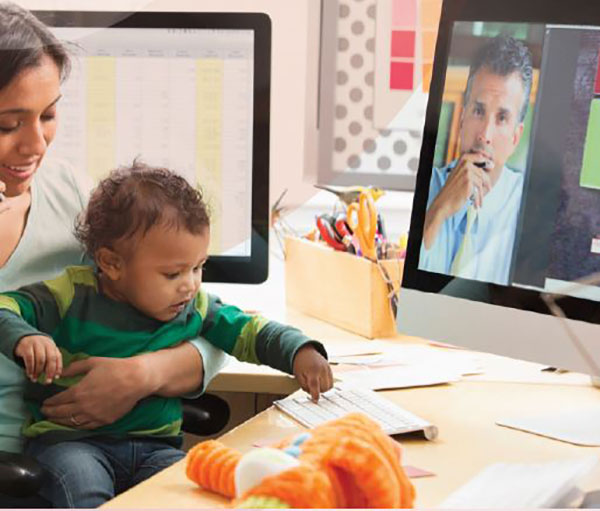 Lessons for the UK
Following UKISAR's experience in Japan, the fire and rescue national co-ordination framework was reviewed and improved, with the concept of enhanced logistics support for the UK vastly improved. The unit now uses the skills developed in overseas disaster situations in, for example, major flooding incidents in the UK. The experience in Japan post-tsunami has also influenced protocols for convoys and transporting people in and out of a dangerous area and is ready to receive support from other countries if this is ever required.
The experience of multinational co-ordination in Japan has shown that, sometimes, it might be necessary to call on other countries to support and enhance search and rescue missions.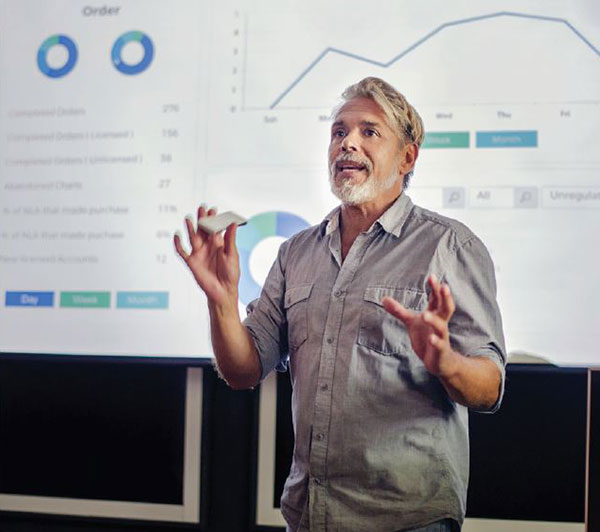 Recognition
According to Roy Wilsher, Japan was grateful for UKISAR's support at a time of great need and the help it gave to their people in the catastrophe of the 2011 earthquake and tsunami.
Roy said: "On the first anniversary of the tsunami and rescue operation I did a speech at the Japanese embassy in London. Then, two years later, I was introduced to the Emperor of Japan.
"They were grateful that people from the UK and a host of nations from around the world had taken the time and effort to support them on the road to recovery."
Summary
This paper demonstrates the value of the best practices developed by the UKISAR team, which include:
having clearly established and repeatable processes collected from experts in the field
training that is effective in a range of scenarios worldwide
periodic assessments that ensure that the team's skills and standards are current
collaboration when working with cross-functional teams
clear and effective communications
recognizing and respecting cultural norms in the country of operation
being adaptable to rapidly changing conditions
pre-testing response approaches and techniques to be ready for real-life disaster situations.