PRINCE2® 6th Edition Practitioner Project Management Certification
Apply and tailor the PRINCE2 method in a live working environment.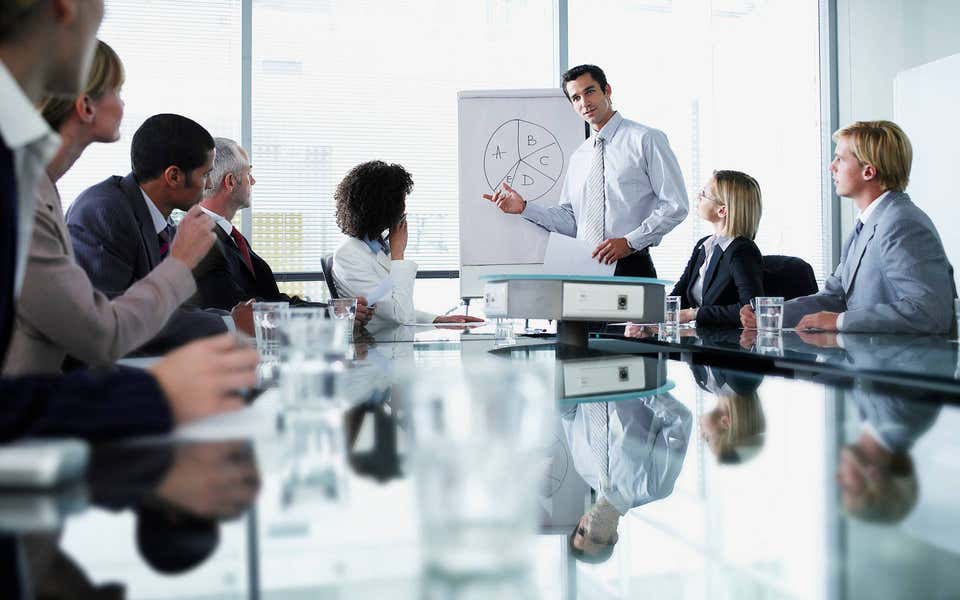 Purpose of the PRINCE2 6th Edition Practitioner Certification
PRINCE2 Practitioner certification is suitable for anyone managing projects. This could be as part of a formal project management function or a role which involves project management as part of day-to-day work. The Practitioner certification aims to confirm that you have sufficient knowledge and understanding to apply and tailor the method in a range of different project environments and scenarios.
Attaining your Practitioner qualification is only one part of becoming a successful and effective project manager. It is important to ensure that you supplement this with real-life experience working on projects, in addition to investing in personal professional development and wider training.
For details of the previous version, see the PRINCE2 Practitioner, 5th Edition page.
PRINCE2 6th Edition Practitioner Training
Typically, classroom training for PRINCE2 Practitioner lasts one and a half days and the examination takes place at the end of the training (this will vary depending on training provider). However, you can self-study for the Practitioner exam and you may also choose to take the training in another format such as distance learning. Training is delivered by Axelos' Accredited Training Organizations (ATOs) who set their own rates, so prices will vary.
Target Audience
This certification is aimed at project managers, aspiring project managers and anyone who manages projects. It is also relevant to other key staff involved in the design, development and delivery of projects, including: Project Board members (e.g. Senior Responsible Owners), Team Managers (e.g. Product Delivery Managers), Project Assurance (e.g. Business Change Analysts), Project Support (e.g. Project and Programme Office personnel) and operational line managers/staff.
Pre-Requisites
To take the PRINCE2 Practitioner examination you must provide proof of having passed one of the following:
PRINCE2 5th Edition (Foundation or Practitioner)
PRINCE2 6th Edition (Foundation)
Project Management Qualification (PMQ)*
Project Professional Qualification (PPQ)*
Project Management Professional (PMP)**
Project Management Professional (PMP)®**
Certified Associate in Project Management (CAPM)**
IPMA Level A® (Certified Projects Director)***
IPMA Level B® (Certified Senior Project Manager)***
IPMA Level C® (Certified Project Manager)***
IPMA Level D® (Certified Project Management Associate).***
For more information on which certifications are now recognized as approved prior learning for the PRINCE2 Practitioner certification, please refer to our guide:
*'PMQ and PPQ' are registered marks of the Association for Project Management
*'PMQ' is a registered mark of the Association for Project Management.
**'PMP and CAPM' are registered marks of the Project Management Institute, Inc.
***'IPMA Level A/B/C/D' are registered trademarks of the International Project Management Association.
APM, PMI and IPMA are not affiliated with Axelos, nor do they endorse any Axelos qualifications.
Booking an Exam Where Pre-Requisites Apply
Please ensure that before you book an exam where a prerequisite is required, that you hold verified proof of completion of that prerequisite (i.e. certificate, or letter from Axelos or former Examination Institute confirming you hold a current certification). Your examination results will be withheld until the correct prerequisite is provided to PeopleCert. If you are unable to provide the required prerequisite, then you will need to successfully complete the prerequisite before the higher-level exam result is released.
Examination Format
Objective testing
68 questions per paper
38 marks or more required to pass (out of 68 available): approximately 55%
Two-and-a-half hours' (150 minutes) duration, no additional reading time
Open book. Candidates are permitted to use the official printed hard copy of the Managing Successful Projects with PRINCE2® 2017 Edition. The official manual may be annotated and tabulated but no sticky notes and loose leaf papers containing additional notes will be allowed.
During Open Book examinations you have the option to use your Official Core Guidance Paperback Book, if you have one, or your Official Core Guidance eBook. Learn more here.
Certification Renewal
Starting 2023, all PeopleCert Global Best Practice certifications will need to be renewed after 3 years. Looking to renew your certification? Find out more.